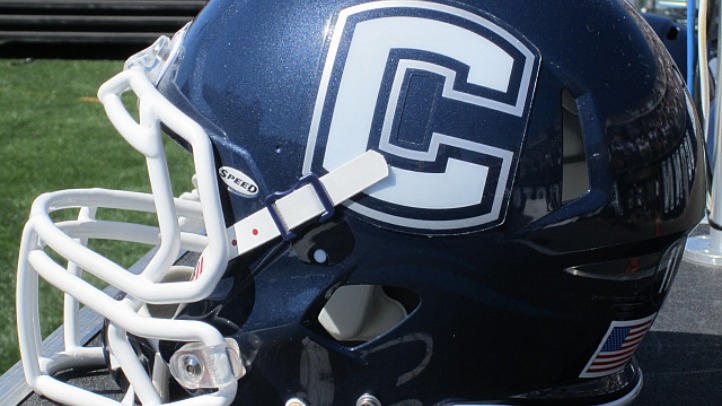 Good news: this will almost certainly be the last time we mention preseason polls, at least regarding the 2012 UConn football team.

Bad news: this installment of "Things people think before the games are played and rarely have any relevance once the season begins" (brought to you by NBCSports.com's College Football Talk) has the Huskies pegged to finish dead last in the Big East. Worth noting: Temple, just returning to the conference after a stint in the MAC, is ranked higher.

Here's CFT's take on UConn's eighth-place finish:
It was an underwhelming first year for Paul Pasqualoni's return to the college ranks. Then again, the Huskies reached their ceiling with a Fiesta Bowl appearance against Oklahoma following the 2010 season. You can pretty much count on UConn to do one thing consistently: run the football. Lyle McCombs, at just 166 pounds, was able to churn out 1,100 yards last season. With the passing game once again a questionable area of the offense, McCombs will be counted on once again.
We've previously noted that both the Big East writers and Phil Steele (he writes the annual must-read college football preview) had the Huskies finishing sixth. In the scheme of things sixth, eighth or first -- it doesn't matter because (as we've stated countless times) it's the preseason. That said, CFT is fair to question a Huskies passing game that was in name only last season.

But Johnny McEntee is out and junior college transfer Chandler Whitmer is the starter. He had a solid showing in spring practice, something that couldn't be said about the QBs a year ago. Whitmer will also have more playmakers at his disposal, and everyone (save, incidentally, Whitmer) has another year in George DeLeone's system. These things can't be understated. That said, while we think the Huskies will be much improved on offense this season, it's all relative. Will they be good enough to improve on their 5-7 record? Or place higher than 6th in the Big East?

Well, that's the rub. We'd like to think so but there are seven other Big East schools having this very same conversation. Upside: we'll all know soon enough. The season is less than three weeks away.