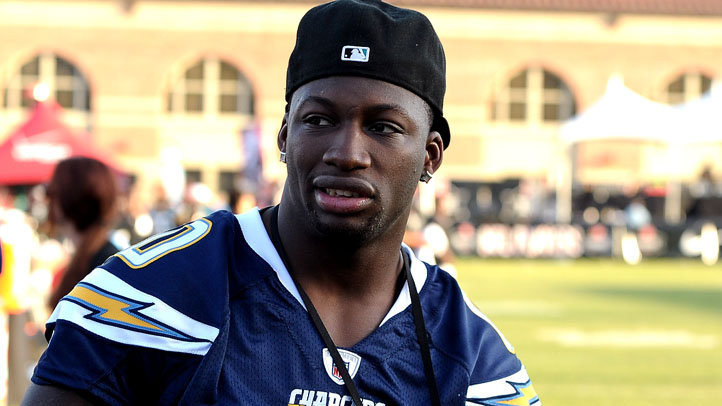 Even before the Chargers hosted the Seahawks in the Week 1 preseason game Thursday night, former Huskies running back and 2010 Big East Offensive Player of the Year Jordan Todman, San Diego's sixth-round pick in the 2011 NFL Draft, had not only gotten the attention of his new coaches, he had earned their praise, too.

When asked about Todman's training camp performance, Chargers running back coach Ollie Wilson said "I think he's doing a good job," which in coach-speak is equivalent to a glowing recommendation.

NBC San Diego's Michael Gehiken writes that "Over the past two weeks, Todman has been the primary receiver of Wilson's hollering during training camp, as the coach stresses the position's technical details with the 21-year-old, who is only 5-foot-9 and 193 pounds."

When Gehiken made Todman aware of Wilson's comments he could only muster a "You sure Coach Ollie said that?" Before adding: "Coach Ollie is a great coach. He's always on me and pushing me to become a better player. …"Yeah, he's always on me. Whenever you have a coach who is pushing you, it's all for a good reason. You have to be able to accept criticism, and when he does tell you something, don't make that same mistake."

It must be working because Todman held his own against the Seahawks. In one quarter of work he had six carries for 30 yards, leading all Chargers rushers. He also added four catches for 21 yards. That Todman saw action early in the second quarter is a good sign that San Diego could have plans for him during the regular season, too. They lost Darren Sproles, a slightly smaller, shiftier back, in free agency and Todman seems suited to replace him.

"Jordan Todman is one of those guys we see a bright future for," former NFL quarterback and ESPN analyst Ron Jaworski said during the telecast. … "He's been very impressive so far," he added. "He understands where the first-down marker is."

After a rough start to his NFL career that saw him drafted four rounds later than most people expected, Todman gets off to a great start in preseason. He's one of eight former Huskies trying to make NFL rosters in the coming weeks.

So far, so good.