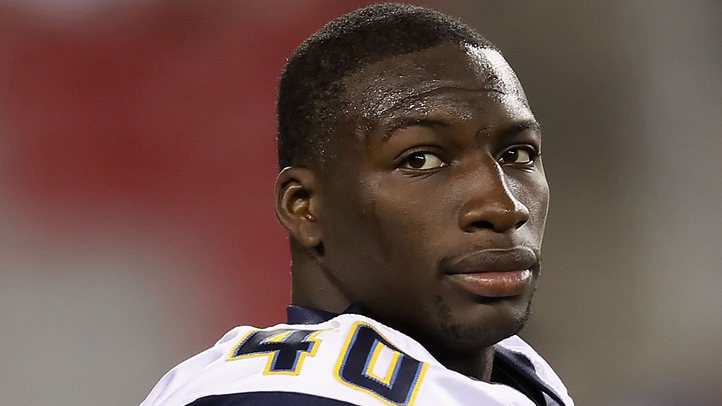 Jordan Todman was the Big East Offensive Player of the Year when the Huskies made their Fiesta Bowl run following the 2010 season. The running back was later drafted in the sixth-round by the San Diego Chargers but didn't stick on the roster. After a stint with the Vikings, Todman was signed to the Jaguars' practice squad in Nov. 2012, and that's where he's been ever since.

NFL teams will reduce their rosters from 75 to 53 in the coming days and there's a realistic chance Todman is with the team when the regular season begins on Sept. 8. He's had a stellar preseason, including a 105-yard rushing effort against the Eagles in Week 3 of the preseason, which is typically considered a dress rehearsal for when the games actually count.

Maurice Jones-Drew is finally healthy and the unquestioned No. 1 back for Jacksonville, but an injury to Justin Forsett could be the break Todman's been waiting for.

"I helped myself a little I'm sure, but it takes a lot more than one game to prove yourself and make a team," Todman said, via Jacksonville.com. "You can't live off that. I'm happy with my performance and hopefully, I'm here next week."

Jones-Drew even joked that Todman, who also had a 63-yard touchdown run against the Eagles, could be coming for his job.

"There's competition," MJD said. "I had 28 yards, this guy has [105]. I've got to pick it up a little bit. He did a great job."

The reality, of course, is that Todman's on the roster bubble. And the more he can do, the better, which is why it was encouraging to see him make a key special teams tackle in the game, too.

"I just love playing football," Todman said. "At (special teams) gunner, it's a big competition out there. You're getting blocked and trying to make a tackle down there. I was happy with it."

The Jaguars will make final roster cuts by this Saturday at 6 p.m. ET.