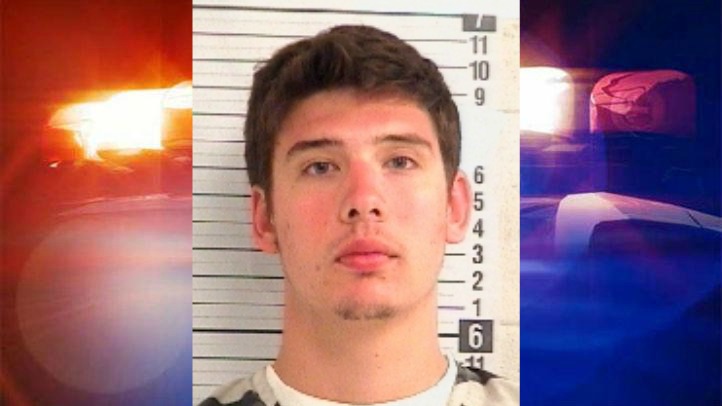 For the second time in just over a month, a UConn men's basketball player has been arrested. In February, it was center Enosch Wolf, who was suspended indefinitely from the team after being charged in a domestic altercation with his girlfriend. Thursday, Tyler Olander landed in a Bay County, Florida jail on trespassing charges.
The Hartford Courant's Paul Doyle provides details:
Olander was arrested at Panama City Beach early Thursday morning and booked at 6:51 a.m., according to the Bay County Sheriff's Office. His case will be heard in court Friday at 4 p.m., according to the sheriff's office. The official charge is called trespassing in a structure or conveyance. "Conveyance" means any motor vehicle, ship, vessel, railroad car, trailer, aircraft, or sleeping car; and to enter a conveyance includes taking apart any portion of the conveyance.
If you're wondering what Olander, who went to high school in Connecticut, is doing in Florida, UConn is on its spring break. (In previous years, the Huskies would've been playing in the NCAA Tournament but sanctions prevented that in 2013. Hence the free time.)
While trespassing isn't nearly as serious as a domestic altercation, the arrest still shines a spotlight on the program for all the wrong reasons. UConn has enough issues with the NCAA Tourney ban, conference realignment and the effects both have on recruiting.
A UConn spokesman told the Courant said the school is aware of the arrest but had no comment at the time.