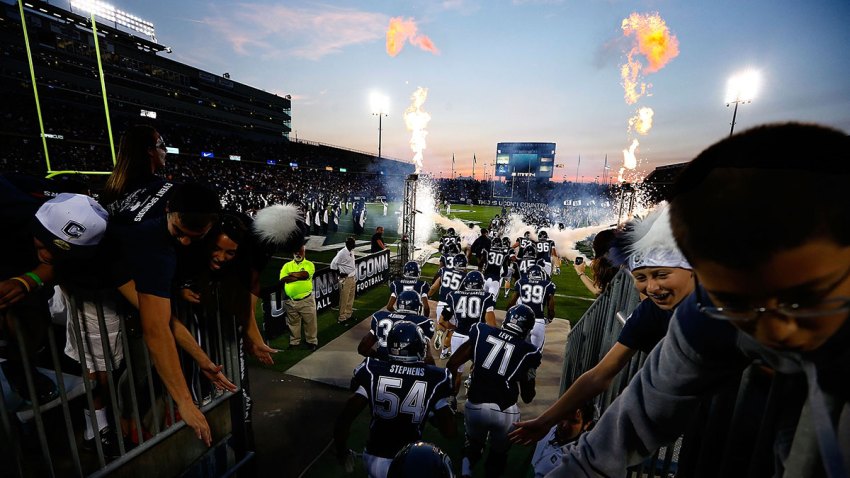 The UConn have added B1G team Indiana to its football schedule, a home-and-home series that won't happen for another fiver years when the Huskies travel to Bloomington, Ind. for a Sept. 21, 2019 matchup, and the Hoosiers return the favor on Sept. 26, 2020 when they come to Rentschler Field.

The teams have faced off twice before; UConn beat Indiana, 34-10 on Aug. 30, 2003, and then outlasted the Hoosiers, 14-7, three years later in Bloomington.

Back in February, the school announced a home-and-home series with another B1G team, Illinois, which also takes place in 2019 and 2020.

The current schedule of future Huskies non-conference games (via SNY.com):

2014: August 28, BYU; September 6, Stony Brook; September 13, Boise State; November 8, Army (Yankee Stadium).
2015: September 5, Villanova; September 12, Army; October 31, at BYU.
2016: September 17, Virginia.
2017: September 16, at Virginia.
2018: September 8, at Boise State.
2019: September 7, Illinois; September 21, at Indiana.
2020: September 12, at Illinois; September 26, Indiana.