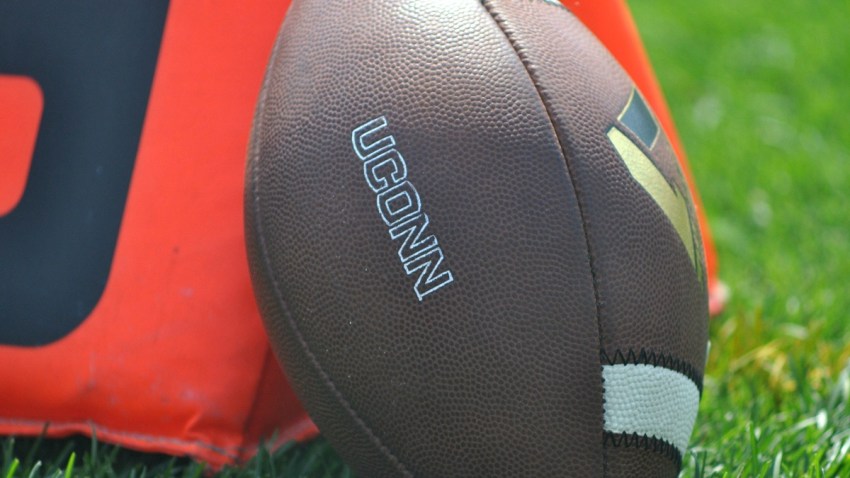 Naugatuck High wide receiver Bryan Coney is headed to UConn to play football. He doesn't have a scholarship, but he'll arrive in Storrs with preferred walk-on status. This doesn't seem particularly noteworthy until you learn that another Naugatuck High standout took the same route to UConn and later the NFL: Marcus Easley.

"Last year, I went to their camp and did well at the camp," Coney told the New Haven Register's Jim Fuller. "They offered me a preferred walk-on spot before my senior year started. They told me they wanted to offer me a full scholarship or preferred walk-on and at the end of the season they offered me a preferred walk-on. I took a little while to decide and then I talked to my family and decided the other day that it is the best decision for me. I called my recruiting coordinator Coach (Josh) Reardon and told them I wanted to commit. I talked to him, Coach (Wayne) Lineburg the receivers coach and made the decision that I want to go to UConn.

"I am really excited. I go up for an official visit next weekend and I am really excited because I love it up there, I loved UConn ever since I was a kid in basketball and football so I just feel like it is a great opportunity."

Coney had 52 catches for 1,171 yards and 20 touchdowns as a senior.

"He is a player that has a lot of potential, they are both great kids, both hard workers," said Craig Bruno, Coney's high school coach. "It's tough to put those kinds of expectations on him, Marcus is doing very well in the NFL right now but definitely similarities, they are both great players.

"He definitely stretches the field. I don't know what they have planned for him but he is big, 6-3 and is a great player."

The Huskies are coming off a two-win season. The year before, they won three games, and the two years before that they were 5-7, mostly because of their inability to score points. Anyone who can help this offense is certainly welcome.