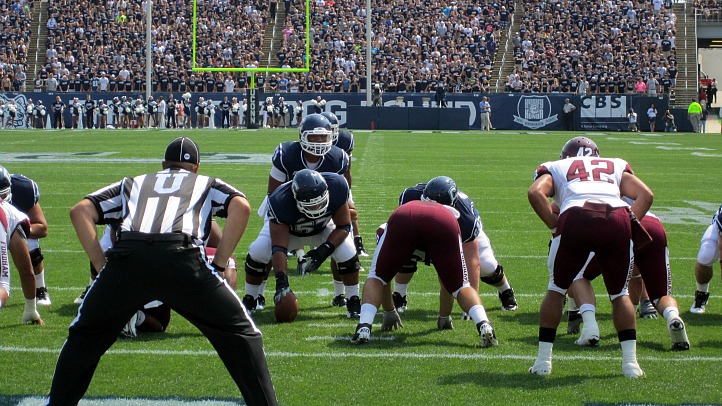 In January, the UConn coaching staff experienced some upheaval when Randy Edsall left to take the University of Maryland job. Things didn't work out so well for Edsall in his first season; the Terps won just two games. And while the Huskies weren't as successful as they were in 2010, they were a young team short on experience that still managed to to 5-7.

But new head coach Paul Pasqualoni appears to have a long-term plan. One that now won't include quarterbacks coach Joe Moorhead, who is reportedly going to be the next head coach at Fordham University, coincidentally, the Huskies' opponent in the 2011 season-opener.

Moorhead joined the Huskies staff in 2009 under Edsall and served as offensive coordinator. When Pasqualoni took over earlier this year he brought George DeLeone with him to install the offense. Moorhead stayed on as the quarterbacks coach, arguably one of the toughest jobs in the Big East. The Huskies had lost Zach Frazer to graduation and were left with a walk-on, a sophomore and two freshmen who had a grand total of one start between them. And the guy with that start, Michael Box, ended up transferring in August.

Johnny McEntee won the job with Scott McCumming playing a handful of snaps a game as the team's designated running quarterback. It was tough sledding for most of the season; McEntee struggled with reading defenses and accuracy, and other than running back Lyle McCombs, the offense sputtered. But McEntee showed improvement the last month of the season and played some of his best football of the season down the stretch.

Moorhead graduated from Fordham where he was a three-year starter at quarterback and was second-team All Patriot League as a senior. He replaces Tom Masella, who was fired in November after Fordham went 1-10. It was Masella's 10th season with the Rams.

More background via the Hartford Courant's Paul Doyle: "Moorhead, 38, spent five seasons at Akron, the last two as offensive coordinator before leaving for UConn. He was also an assistant at Georgetown for four years after spending two years as a graduate assistant at Pittsburgh."