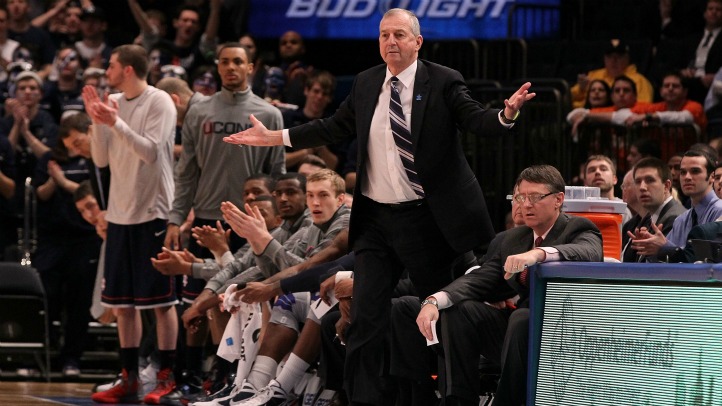 Connecticut athletic director Warde Manuel said he holds out little hope the NCAA will change its reporting requirements in time for UConn to qualify academically for the 2013 NCAA tournament.

The NCAA on Wednesday released its annual academic progress report for the 2010-2011 academic year, and UConn, as expected, received a 978.

That is not high enough to qualify for the tournament. The NCAA requires a 900 average over four years or a 930 over two years. Connecticut's four-year score is 889 and its two-year average is 902.

Manuel said the school is still urging the NCAA to use data from 2011-12, something he said would make the school eligible.

"All of us are disappointed in this potential postseason ban, but this is a time that we need all Husky fans to support our men's basketball team more than they ever have before," Manuel said in a statement. We have a championship men's basketball program here at Connecticut and it is going to stay that way. We need our fans to come to games this season and cheer louder than they ever have before. Our student-athletes are wearing the UConn jersey, competing hard for our school and are great people."

The NCAA's Committee on Academic Performance is expected to discuss that at a meeting next month.


Copyright AP - Associated Press