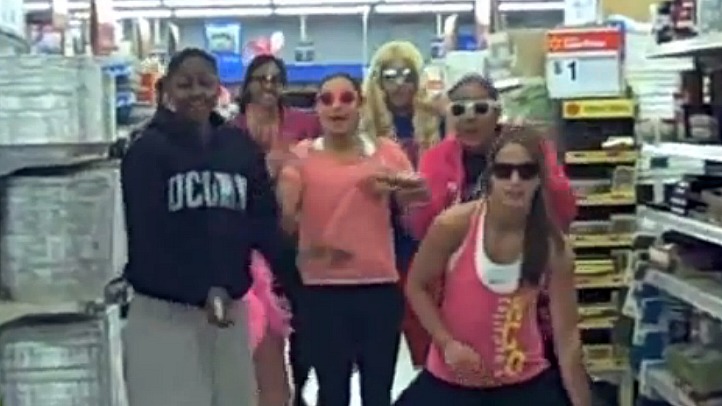 The UConn Huskies take themselves very seriously when they're on the court, as they will against No. 16 Prairie View Saturday.
But the team has been off for two weeks, and is apparently relaxed as they prepare for a run at an eighth national championship. Just take a look at a video produced by Caroline Doty and posted on her YouTube channel Friday. The video has the team lip syncing and dancing in the aisles of a Walmart and even includes sophomore center Stephanie Dolson in a blond bouffant wig.
It's unclear when the video was shot, but it appears the Huskies like dancing and performing almost as much as they like winning.
Doty is no YouTube rookie. She starred in a video showing her shot-making abilities last year.