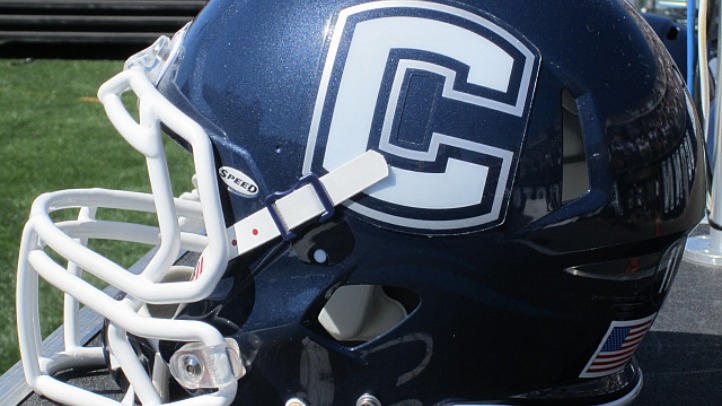 In the wake of the recent news that Syracuse and Pittsburgh were defecting to the ACC, the presidents of the remaining Big East school held another meeting over the weekend to discuss the future of the conference. At its conclusion, the group released a statement:

"The Presidents voted unanimously to authorize the Commissioner to aggressively pursue discussions with a select number of institutions that have indicated a strong interest in joining the Big East Conference. The Presidents are also actively considering changes to the conference's governing bylaws to further solidify membership of the conference."

And by "bylaws to further solidify membership of the conference" they mean "making it much more difficult to up and leave if a better offer comes along." Specifically, as the Hartford Courant's Dom Amore writes: it "means an increase in the exit fee for schools that leave. Syracuse and Pitt are on the hook for $5 million, if these changes are approved, UConn and Rutgers would have to pay more. Other rules changes designed at making it harder to leave are also being considered."

Which is smart business. Perhaps these rules weren't already in place because no one ever thought schools would want to leave the Big East. And five or 10 years ago, that was a safe assumption. But the landscape of big-time college athletics has changed dramatically in recent years, and the ACC's attempt to build a superconference is the latest evidence of that.

As for UConn's future … well, there's still nothing definitive. When Syracuse and Pitt announced they were leaving, UConn didn't waste much time saying that they'd do what's best for the university, including finding a new conference home.

"It is my responsibility as president that we stay in constant communication and be actively involved in discussions with our counterparts from around the country to ensure the successful long-term future of our university's athletic program," UConn president Susan Herbst said two weeks ago.

Following the weekend meeting, however, Herbst was less forthcoming with information.

"I really can't [say anything]," she said to Amore. "[Big East commissioner] John [Marinatto] will put out a statement."

And that statement is the one you read above. Amore also asked Marinatto about Herbst's involvement.

"Susan was terrific at the meeting," he said. ... "[S]he said she would do anything she could to help strengthen the Big East Conference."

While the Big East may have made progress this weekend, there is still no guarantee that UConn will be apart of its future. And if it is, Herbst certainly isn't saying so, at least not yet.