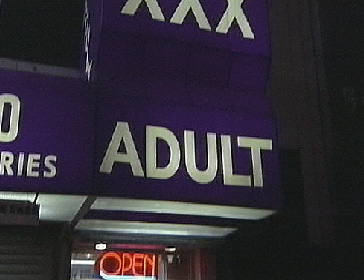 Coach Kevin Ollie said earlier this week that there would be no letdown against a 12-12 University of South Florida team and he was true to his word as the 24th-ranked Huskies cruised to a 83-40 win.

The game was over shortly after it started with the Huskies going into the half with a 45-14 lead, scoring more points in the first 20 minutes than USF would manage all game. Junior forward DeAndre Daniels led the way with 12 points and freshman Kentan Facey added 10 as UConn cruised to its 19th victory of the season and moved to 7-4 in the American Athletic Conference.

With Omar Calhoun (concussion) and Tyler Olander (flu-like symptoms) on the bench, it meant more playing time for younger players. In addition to Facey, freshman Amida Brimah had 9 points and 6 blocks. Freshman guard Terrence Samuel was good for 8 points. The performances weren't lost on Ollie.

"It was a great game," Ollie said afterwards. "We came out and established ourselves early. Amida had two blocks and five points in the first two minutes and a couple of great passes. And we just kept it rolling. We packed the paint in. Everybody who stepped on the court got a basket. We had 24 assists on 28 made field goals. That's amazing. And we out-rebounded them again."

On Facey, Ollie added, "Coach Miller has been doing a great job with our big guys, getting them where they're doing the same footwork as our guards. And Facey came right in that four-hole and made his first shot. I just thought he gave us a lot of energy."

Defensively, the Huskies held the Bulls to 12-of-50 shooting on the evening including 17.4 percent in the first 20 minutes. UConn also won the rebound battle, 41-31 and forced 15 turnovers.

"I thought our defense has been great the last four games," Ollie said. "I think we've been holding guys to a combined 33 percent. We've just got to keep this up. ...

"I want to keep this momentum going," the coach continued. "I want to make sure we play defense. I just tell the guys to bring their locks. That's kind of our motto right now. We want to be on lockdown defense. Hopefully guys are buying in. I've seen how it has transferred in practice over to the games. They're following the game plan and details, and that's what I love to see."

Another positive to come from UConn's latest victory: Even without Calhoun and Olander, and with Shabazz Napier and Ryan Boatright on the sidelines in foul trouble, there were no lapses in play.

"We didn't lose any rhythm with our best two players on the bench with two fouls," Ollie said. "I keep telling these guys 'Be patient. Work while you wait.' And that's what we're trying to do. Just keep working while you wait and you're going to get your opportunity. And they got their opportunity and they made the most out of it. So I'm very proud of the bench. And it just shows how deep of a team we are."

Next up: UConn hosts Memphis this Saturday at noon.