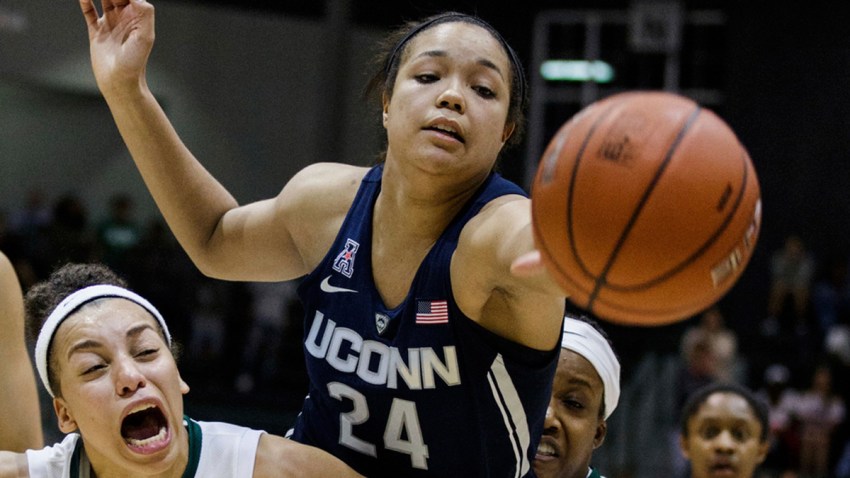 Tulane gave the Huskies a run for their money Saturday night but Connecticut still wound up on top.
Napheesa Collier had 26 points and 12 rebounds and top-ranked Connecticut held off Tulane 63-60 to push its record winning streak to 101 games.
Katie Lou Samuelson scored 15 consecutive UConn points in a second-half spurt and finished with 17. Gabby Williams added 14 rebounds for the Huskies (26-0, 13-0 American Athletic).
Kolby Morgan led Tulane (16-11, 7-7) with 19 points. Leslie Vorpahl had 16, and Tene Thompson 14.
The Green Wave pulled within two points three times late, but could never get a defensive stop. Finally, they got the ball with four seconds left, but Thompson's desperation 3-pointer fell short.
Copyright AP - Associated Press