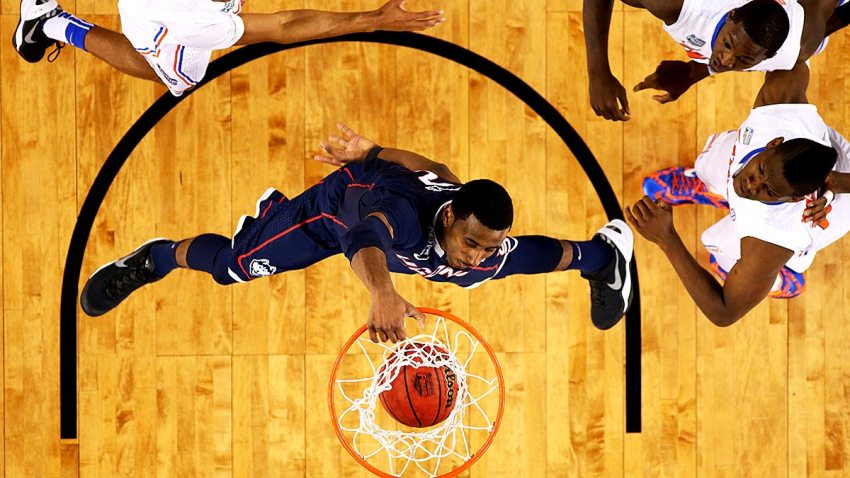 College basketball is all about rivalries, both old and new. And for the Florida Gators, it doesn't get much fresher than a rematch with the Huskies, the team that beat them twice last season, including in the Final Four on their way to a second title in three years.

On Wednesday, Florida released its non-conference schedule and it will travel to Connecticut to face the Huskies on Jan. 3, 2015.

The teams first met last season on Dec. 2. A last-second Shabazz Napier shot proved to be the difference in that game. In the months before the Final Four rematch, the Gators reeled off 30 straight wins while the Huskies struggled early in conference play before finding their groove down the stretch and into the postseason.

In the Final Four get-together -- in front of 70,000 fans -- DeAndre Daniels scored 20 points, pulled down 10 rebounds and led the Huskies to a 63-53 victory.

Everybody was at a Level 5 and that was the most important thing," Ollie said after the win. "Whoever I put in the game was positive and they were productive ... and everybody had 10 toes in. I told you, they're fighters. So (even) if we get down, we keep fighting, keep believing in each other. DeAndre was huge for us, he stepped up and rebounded, it's all about touches with him. When he plays with energy like this, he's unstoppable."

The Huskies will look a lot different when the face the Gators early in 2015; Napier, Daniels and Niels Giffey are playing professionally and Rodney Purvis, who redshirted last season, will be an integral part of the backcourt along with senior Ryan Boatright.

In addition to facing the Huskies, the Gators will also have regular-season match ups against Miami, Kansas, Wake Forest and Florida State. And much like the Huskies a season ago, the hope is that Florida comes out the other side battle-tested.

"This difficult schedule will not only prepare our team for league and postseason play, it delivers a terrific lineup of marquee games for our fans," said Mike Hill, UF's executive associate athletic director for external affairs, via USAToday.com. "From hosting the defending national champions, to renewing the Miami rivalry, to playing in perhaps the toughest tournament ever assembled, this schedule has it all for the Gators."