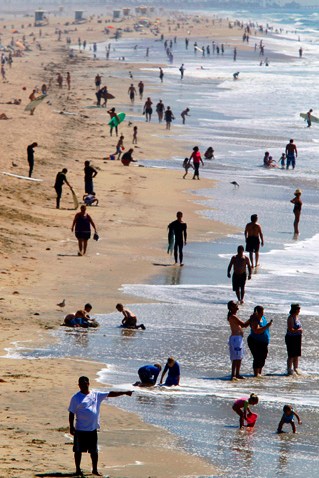 The Huskies landed 16 names on National Signing Day, including four players from Connecticut. The entire list is below:

James Atkins, DL, 6-5, 250, Saugus, Mass./Blair Academy (N.J.)
Alec Bloom, TE, 6-6, 235, Ligonier, Pa./Ligonier Valley Senior High
Chris Britton, LB, 6-2, 235, Harrisburg, Pa./Harrisburg
Luke Carrezola, LB, 6-3, 230, Langhorne, Pa./Neshaminy
Ryan Crozier, OL, 6-4, 297, Plantation, Fla./Saint Thomas Aquinas
Vontae Diggs, LB, 6-4, 215, Downers Grove, Ill./Downers Grove North
Steve Hashemi, OL, 6-5, 260, Trumbull, Conn./St. Joseph
Ron Johnson, RB, 6-0, 215, Naples, Fla./Palmetto Ridge
Sheriden Lawley, DT, 6-4, 252, Abbotsford, British Columbia/Lawrenceville Prep (N.J.)
Brice McAllister, RB, 5-11, 195, East Longmeadow, Mass./Suffield (Conn.) Academy
Arkeel Newsome, RB, 5-7, 170, Ansonia/Ansonia
Daniel Oak, OL, 6-3, 265, Fort Myers, Fla./Fort Meyers
Tom Rodrick, LB, 6-3, 240, Leicester, Mass./Leicester
Trey Rutherford, OL, 6-4 , 290, Markham, Ontario/Kent School (Conn.)
Jamar Summers, 5-11, 178, East Orange, N.J./East Orange
Anthony Watkins, CB, 6-1, 190, Fort Meade, Md./Fort Meade/Lawrenceville Prep (N.J.)

And while the recruiting services didn't think much of UConn's 2014 class, such things aren't a concern for first-year coach Bob Diaco.

The class, we're very excited about," he said Wednesday. "We had an opportunity to get to know the committed players that were already committed from the previous staff and it was really nice to do. To think we've only really known them for a month but to feel as committed as we do to them is pretty awesome. It shows a great alignment, the guys really represent our kind of guy, which is nice. It's a great group of guys. And then the seven or eight that were added after we got here, we went with the right kind of guys. We have guys that have strong grades, high character, tough reports. People report toughness. They also all happen to be big guys. When you can recruit a big guy you have a better chance."

And for all the knee-jerk reactions that this class won't help the program, Diaco heard plenty of positives about the UConn brand while on the recruiting trail.

"I would say that there was not a place -- and this is a credit to the organization, it's to the credit of Coach Edsall, it's to the credit of Coach Pasqualoni, it's to the credit of the administration and Geno Auriemma and Jim Calhoun and Kevin Ollie and all these departments -- there was not a school that Bob Diaco went to, and I can speak for the staff too, not a school or a home that I went into where the UConn brand wasn't strong," he said.

"Not one negative, not one off-handed anything, not one look or one moment where you felt like you were second fiddle to another school in there. It was so well-received to every place that I went and every place that the staff went. And that's to the credit of everybody that has been a part of the organization for the last 10-12 years."

Ultimately, Diaco will be judged by his record and little to nothing will be remembered of this day. And that's sort of the point: It's not where you start, it's where you end.