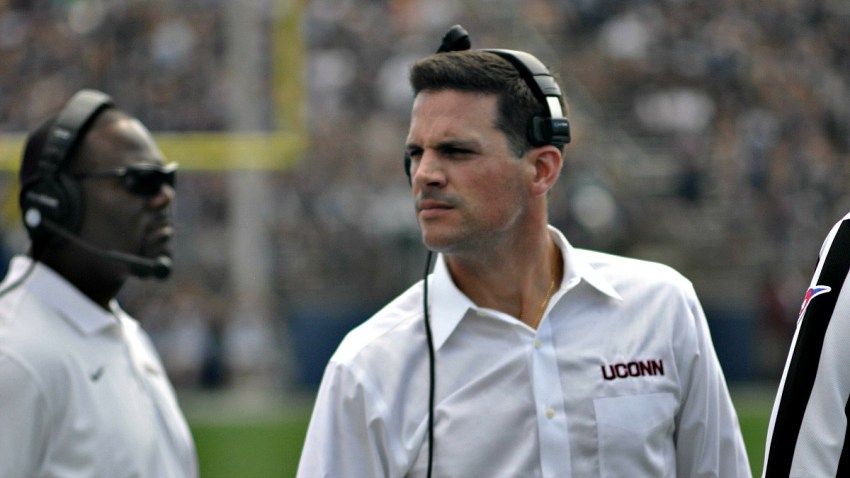 UConn won two games in 2014, Bob Diaco's first year on the job. By the time it was over, the team ranked 113th overall in passing yards (169 per game), 119th in rushing (106 per game), 125th in points (15.5 per game) for and 86th in points allowed (29.8 per game).

And while this is the first Diaco recruiting class, it's hard to imagine that the program will suddenly right itself in one offseason. Truth be told, Diaco has preached patience in the turnaround every step of the way, from the moment he was hired, to his weekly in-season press conferences, to his end-of-year media session.

So yes, this will take time. Unfortunately, the Huskies' 2015 schedule isn't of the cream puff variety between now and then, which means things could get worse before they get better. Specifically: According to FBSchedules.com and using the NCAA's strength of schedule, UConn has the 22nd toughest schedule in 2015.

In fact, the next closest American Athletic Conference team is SMU, which ranks 36th. Meanwhile, ECU's schedule ranks 114 out of 128.

The biggest reason for UConn's tough schedule: They face BYU (who has the 17th-ranked schedule) on Oct. 2 in Provo, Utah. The team also faces the SEC's Missouri Tigers, both Army and Navy, as well as the seven AAC games. The Huskies open the season on September 3 against Villanova.