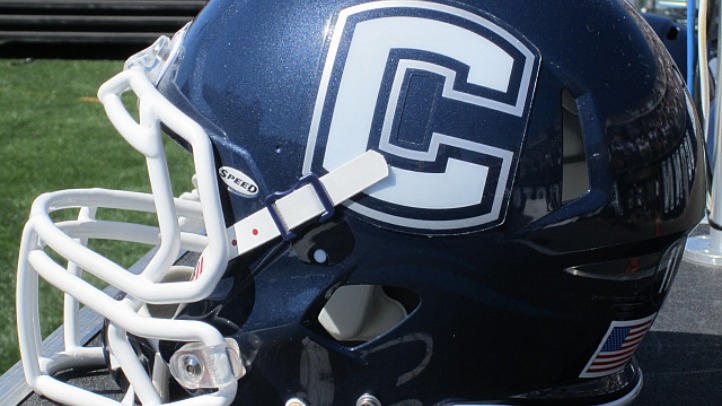 The Huskies under Paul Pasqualoni have always had a lot of arms in camp. Some transferred (Michael Box), or suffered season-ending injuries (Scott McCummings), but this year's rookie quarterback class might be the deepest of his tenure.

Casey Cochran, who arrived on campus a year ago, might be pushing Chandler Whitmer for the starting job right now, but by next summer, Cochran and Whitmer could be facing competition from names like Richard Lagow, Kivan Taylor or Tim Boyle.

And it's not just the quarterbacks. Other freshmen are flashing, too, from running back Josh Marriner to tight end Michael Boland.

The New Haven Register's Jim Fuller asked Pasqualoni recently about his early thoughts on the freshman class.

"It was hard for the freshmen (last season), you had some older guys," Pasqualoni said. "This year we have some older guys too but these freshmen they deserve to get the reps they are getting. Size wise, speed wise, strength wise they are all pretty looking kids."

More from Fuller:
As for the quarterback, Boyle was the most consistently impressive of the three true freshmen. It definitely caught my eye that Boyle was the second guy out there when UConn went to 11 on 11 drills ahead of redshirt freshman Casey Cochran which is a change from previous practices I witnessed. Lagow had the best throw of any of freshmen with a perfectly thrown long ball down the far sideline which dropped softly into the hands of classmate Dhameer Bradley. Unfortunately Bradley dropped the pass. The other true freshman quarterback (Kivon Taylor) had a tough day throwing the ball as did Cochran.
"The advantage they have is they have strong arms and they can see things and it is a big advantage and they can slide around a little bit, they are all can move and are all athletic," Pasqualoni said of the three freshman QBs. "I think they are making pretty good progress but it is way too early to say who is who but it is fun to watch. They all have a good throwing motion, they take to coaching really well, they are working hard at meetings asking questions, Coach Day is grilling them on film sessions."