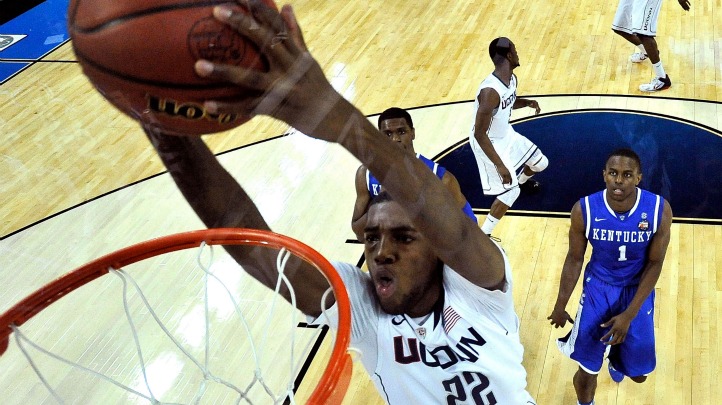 UConn ended the 2010-2011 season with an improbable 11-game run all the way to winning its third national championship, that much every Huskies fan knows. But the team had some rocky moments early in the season.
In fact, ESPN has named one of those moments as the No. 1 Worst of the Worst moments in sports for 2011.
See the ESPN Worst of the Worst here.
In a Jan. 8 game against the Texas Longhorns, Roscoe Smith grabbed a defensive rebound with 11 seconds left in the game with the score tied. Instead of holding the ball for a final shot, Smith launched a full-court shot that went over the backboard and into the crowd.
The misstep gave Texas a chance to win the game. The Longhorns couldn't score, and the game went to overtime.
Smith was bailed out by none other than Kemba Walker, who hit a shot with 5 seconds left on the clock to lift UConn to a 82-81 victory.
Seeing the Huskies went on to win a national championship, we're guessing Roscoe can look back at the highlight and laugh.