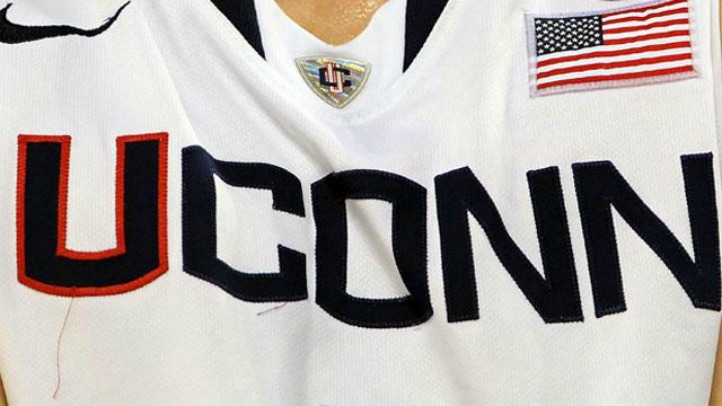 As it stands, UConn has one name in it's 2013 recruiting class, but it's a good one: Saniya Chong. She recently earned New York State Player of the Year honors, and she'll join a stacked Huskies roster in the fall. And up till Tuesday, the 2014 class had just one player, too -- Courtney Ekmark, the Arizona State Player of the Year -- but she's been joined by Meriden native Sadie Edwards.

"It was always my goal to be playing at the highest possible level," Edwards told the Connecticut Post. "There's like a different level of elite to be able to play at UConn. I think it's a very hard thing, but it's always been one of my goals. Luckily, for me, I've had people around me that have supported me and have given me the guidance that I've needed and have shown me how hard I need to work and have shown me what I need to work on and helped me better myself on and off the court and helped me become a better leader and smarter and know the game more so that I can be a better player.

"I'm very, very close to my family and it's just ideal for me to be so close to home and for them to see me play at the college level. It's going to be nice to be back home for college and is just happens to be like the biggest stage that I've ever played on."

The 5-10 Edwards began her basketball career at Mercy High School in Middletown, Conn., before transferring to Nazareth High in New York and finally Blair Academy in New Jersey. She was at UConn for Senior Day on Feb. 23 and again this Monday. On Tuesday, she called Geno Auriemma to say she was committing to the program.

"It's the happiest day of my life," she said via the Hartford Courant. "I just want to say thank you to everyone who supported me and helped me get to where I am now. I'm not finished. This is only the beginning."

According to SNY.com, Edwards was also considering Georgia Tech, Kentucky, Louisville, Notre Dame, Penn State and Tennessee. The Huskies, meanwhile, have as many as six scholarships remaining for the class of 2014.