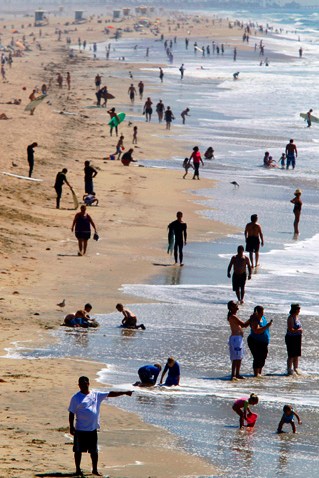 Offense has been the biggest issue facing UConn this season and the 1-5 record certainly bears that out. But help could be on the way in the form of the 2015 recruiting class. The group includes seven offensive players, including a quarterback, three tight ends, and now with the latest commitment, three wide receivers.

Wide receiver Tyraiq Beals of East Orange, New Jersey, committed to the Huskies Thursday and made the announcement on Twitter. According to SNY.com's John Silver, Beals was also recruited by Rutgers, Temple and Virginia, although UConn was the first to offer him a scholarship.

Through six weeks, Beals leads the state of New Jersey in receiving with 41 catches for 622 yards and eight touchdowns -- in four games. Consider these single-game totals for Beal, courtesy of the New Haven Register's Jim Fuller:

Sept. 12 vs. Bayonne 6-130-1 TD
Sept. 19 vs. Oakcrest 10-144-3 TDs
Oct. 2 Livingstone 16-218-3 TDs
Oct. 11 Seton Hall Prep 9-130-1 TD

The Huskies now have 17 commitments for the 2015 class: NT Trey Blackwell, WR Frank Battle, QB Tyler Davis, DT Kevin Murphy, OLB Connor Freeborn, DE Phillipe Okunam, FS Marshe Terry, TE Ben Hartwick, WR Aaron McLean, TE Ian Campbell, LB Nazir Williams, DB Aaron Garland, DB John V. Robinson, TE Chris Lee, K/P Michael Tarbutt and CB Justice Pettus-Dixon.