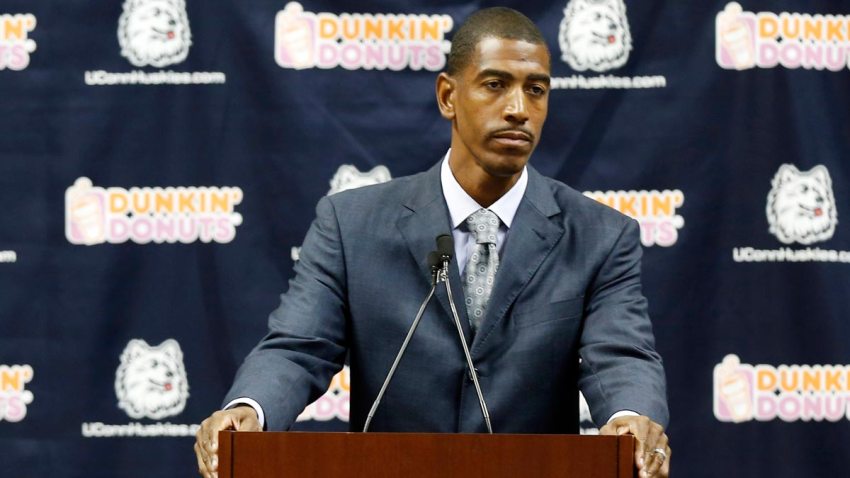 Days after Sam Cassell Jr. and Daniel Hamilton officially signed to play at UConn in 2014, the program got more good news when 6-3 guard Prince Ali orally committed to the Huskies for the 2015 season.

"It has been a long time coming. I have officially committed to the University of Connecticut," Ali tweeted Monday.

"I'd classify him as an elite athlete," Adam Ross, Ali's coach at Sagemont School in Weston, Fla., said via the Hartford Courant. "And he has the potential to be an elite scorer. He has long arms, can pressure the ball defensively and he's a very good rebounder for his size."

"UConn has been recruiting him a long time," Ross told Scout.com national recruiting analyst Evan Daniels. "He's from the Bronx. "He's a New York City kid. His dad retired and they moved to Florida the summer between eighth and ninth grade.

"He still has a lot of family in New York and that's home. UConn gives him the opportunity to go home. He really loves KO and he's fallen in love with their staff. KO did a great job recruiting him."

Ali is considered a four-star prospect, according to Rivals.com, and they have him as the 75th prospect in the 2015 class.

With Shabazz Napier graduating this spring and Ryan Boatright a junior who could explore his NBA options after the season, coach Kevin Ollie has done a nice job of restocking the roster with big-time recruits.

In addition to Cassell Jr. and Hamilton, the Huskies also have guard Rodney Purvis, the N.C. State transfer, in the 2014 class. And the addition of Ali makes the Huskies' future backcourt even more formidable.