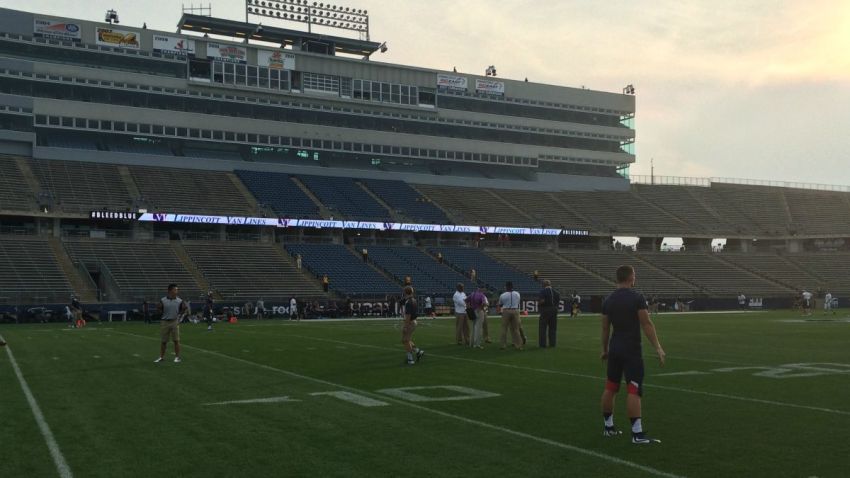 Bryant Shirreffs threw for 202 yards and two touchdowns in his first start and UConn held off Villanova from the championship subdivision 20-15 on Thursday night in the season opener for both teams.
Tight end Tommy Myers had a 14-yard touchdown catch on UConn's opening drive and set up a touchdown on the first drive of the second half with a 69-yard catch and run.
Ron Johnson ran 23 times for 69 yards and a score for the Huskies and Arkeel Newsome took a middle-screen pass 27-yards for a touchdown with just under 5 minutes left that proved to be the game winner.
Villanova quarterback Jon Robertson, last season's offensive player of the year in the FCS, completed 17 of 32 passes for 153-yards and a touchdown. He also ran for 66 yards and another score.
The Wildcats converted 9 of 17 third-down attempts, but came up short on a key fourth-and inches in the fourth quarter, when Robertson bobbled the snap at the UConn 36.
Copyright AP - Associated Press