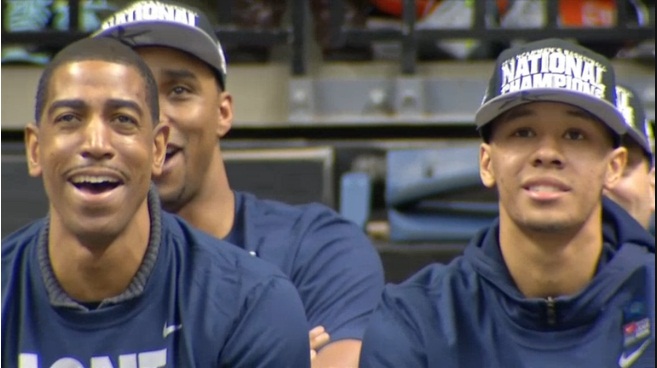 Kevin Ollie delivered on the promise he made last month after UConn's final home game, bringing an NCAA championship back to Gampel Pavilion.
Ollie and the Huskies, who beat Kentucky 60-54 on Monday night in Texas, arrived back on campus Tuesday for a raucous pep rally at the Huskies' home arena.
The title is the fourth for the program and the second in four years, but the first under Ollie.
The ceremony included unveiling a plaque honoring star guard Shabazz Napier on the Huskies of Honor wall.
The senior All-American led the Huskies with 22 points Monday. He finishes his career with 1,954 career points, and two NCAA championship rings.
Fans were invited back to the arena Tuesday night to watch the UConn women play for a ninth national title.
Copyright AP - Associated Press