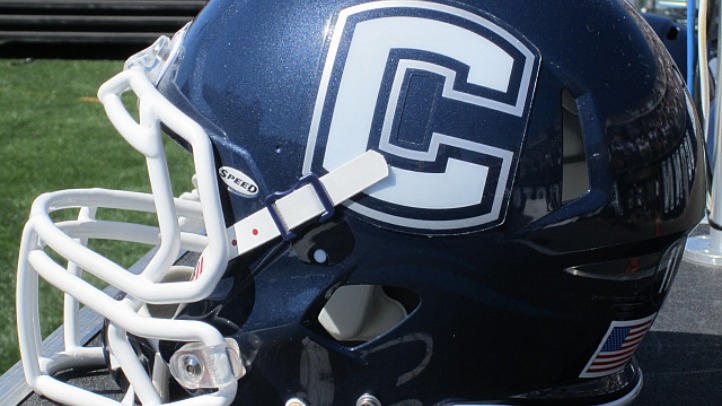 It's National Signing Day, the biggest day of the offseason in college football. And for UConn, a program that struggles for consistency while playing in a conference teetering on irrelevancy, signing day could be the difference between a bowl appearance and a prompt end to the Paul Pasqualoni era.

But the Huskies received some good news ahead of Offseason Christmas: a commitment from quarterback Middletown quarterback Tim Boyle, a three-star prospect from Xavier.

Boyle decommitted from Boston College after new coach Steve Addazio hinted that Boyle might not be the best fit in the Eagles' new offense. Now it appears Boyle will join Chandler Whitmer, redshirt freshman Casey Cochran, and incoming freshman Richard Lagow giving the Huskies youth and possibly depth at the quarterback position.

I have nothing but respect for the new coaching staff [at Boston College]," Boyle said Sunday according to the Hartford Courant's Desmond Conner. "They did a great job recruiting me. But as we all know the circumstances there don't really fit me. I wanted to keep my options open and UConn was always in my top three. I've always loved UConn. They've always been great to me. Coach (Paul) Pasqualoni has done a great job recruiting me and (quarterbacks coach Shane) Day visiting me, being honest and staying true to me — and UConn gave me the best opportunity."

Boyle threw for nearly 2,500 yards and 24 TDs as a high school senior and it will be interesting to see how a suddenly crowded quarterback depth chart shakes out in Storrs. For now, however, Boyle's excited about the opportunity.

"[Sunday] was a big day," he said. "Talked with my family for a couple of hours and we came to the conclusion that UConn was the best fit for me so I gave the BC coaches a call. I was honest with them. I thanked them for everything that they did for me because it was hard. I had my heart set on BC for a long time and changing my mind to UConn but there's no looking back. I have no regrets. I'm extremely happy to represent Connecticut playing football."