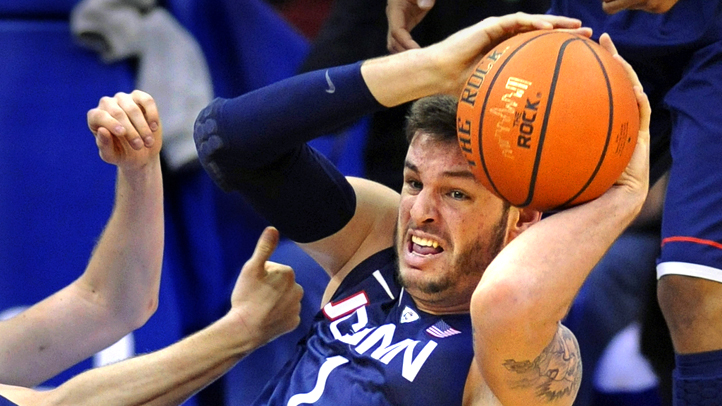 Enosch Wolf, the 7-1 center from Goettingen, Germany who appeared in 22 games for the Huskies last season before he was suspended following an arrest for a physical altercation with a female student, is now eligible to return to the program as a non-scholarship player, the University of Connecticut announced in a statement on Monday.

When Wolf was arrested, coach Kevin Ollie acknowledged that the center had been "suspended from the team indefinitely." In April, the charges against Wolf were dropped, and Monday, his suspension was lifted. But now, apparently, he'll have to earn a roster spot as a walk-on. More via the Hartford Courant's Dom Amore:
Meanwhile, CBSSports.com cited an unnamed source and said guard Lasan Kromah will transfer to UConn from George Washington for his fifth season of eligibility. Kromah, who visited UConn last week, reportedly told coaches Tuesday he'd like to come to Storrs. He would take the program's last scholarship, leaving Wolf without one, so that would be the logical explanation for Wolf's walk-on status.

Wolf, who missed the final eight games of the season, returned to Germany at the end of the spring semester and, according to the university, is expected to make a decision regarding his senior season in the next few weeks.