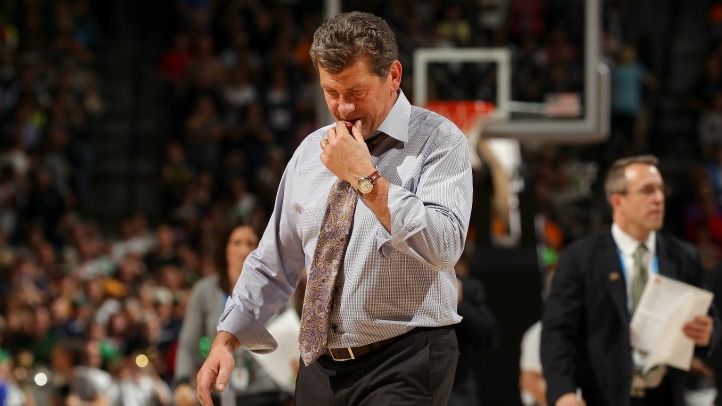 It doesn't happen often but the UConn women's team lost out on a top-flight high school recruit. The No. 3 player in the class of 2013, Diamond DeShields of Norcross, Georgia, has verbally committed to North Carolina. The 6-2 wing player made the announcement Saturday choosing the Tar Heels over UConn, Maryland, Duke and Tennessee.

It's a coup for UNC, a program which catapulted itself into the national title conversation (if not immediately then certainly heading into 2013) after a busy weekend that not only included DeShields, but also verbal commitments from Allisha Gray, Stephani Mavunga, and Jessica Washington, the Nos. 8, 15 and 18 prospects in the country.

"I felt at North Carolina I can be myself on and off the court," DeShields said of her decision according to ESPN. "Coach (Sylvia) Hatchell develops players in to young women. … I feel like once you get that feeling (of where you want to go), you should do it," DeShields said. "I have had this feeling about some of the other schools, but never for this long."

We first heard of the Huskies' interest in DeShields last May. She's the daughter of former Major League player Delino DeShields, and her high school coach, Angie Hembree, coached Maya Moore for two years. Norcross, Georgia, is also the home of Jeremy Lamb.

Despite the loss, we shouldn't feel too bad for UConn. They were again Final Four participants last season and they'll have the nation's top-ranked recruiting class next year. Breanna Stewart is the No. 1 player in the country and she's joined by Moriah Jefferson (No. 2) and Morgan Tuck (No. 15).