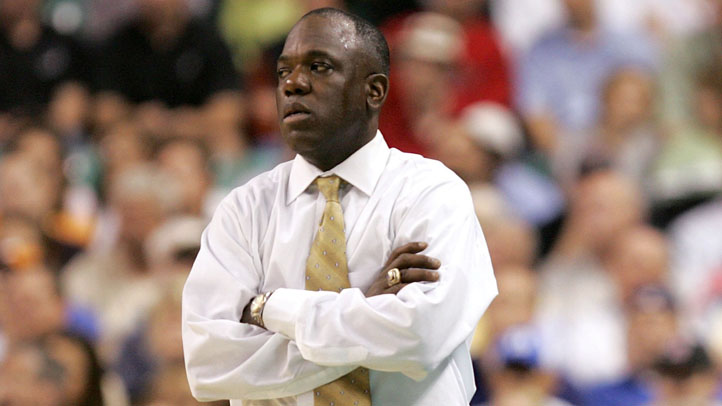 UConn announced the hiring of Karl Hobbs as the new director of men's basketball administration on Tuesday. The job had been previously held by Glenn Miller, who was promoted to assistant men's basketball coach in early May to fill the vacancy left by Andre LeFleur.

Hobbs spent the last 10 years as the head basketball coach at George Washington University, but he's very familiar with UConn.

According to the press release, the Roxbury native played point guard for the Huskies from 1981-84 and was captain of the team as a senior in 1983-84. He never missed a game in four seasons and started 104 of 113 games. He led the team in assists for four consecutive seasons totaling 534 assists. He currently ranks fifth on the UConn career assists list. He scored 900 points (8.0 ppg) and averaged 30 minutes per game during his college career.

"I am blessed with the opportunity to work with such incredible coaches, administrators and student-athletes," Hobbs said, according to the release. "I consider everyone at UConn to be family to me and I take great pride in returning under the tutelage of such a phenomenal Hall of Famer and mentor in Coach Calhoun. I credit Coach for so much of the success that I have had in my career and to be back working for him is a thrill. It is an exciting time to be at UConn, under the direction of new President Susan Herbst, and I have such gratitude and respect for Jeff Hathaway and the impact that he has had on my career. I look forward to getting started and jumping in with both feet, getting to know the players and reconnecting with the many people still on the staff from my previous time on campus."

Coach Jim Calhoun, who hired Hobbs, also sounded happy. "I am very excited to have Karl rejoin our staff here at UConn. Karl is a proven professional and is a Husky. He will be a great fit and I know that the team and staff will benefit from his return."

Calhoun's comments seem innocuous enough, but anytime the man speaks, our first thought is, "Yep, we're more certain than ever that he'll be coaching in 2011-12." Now it's just a matter of him making it official, which should happen in the coming weeks.