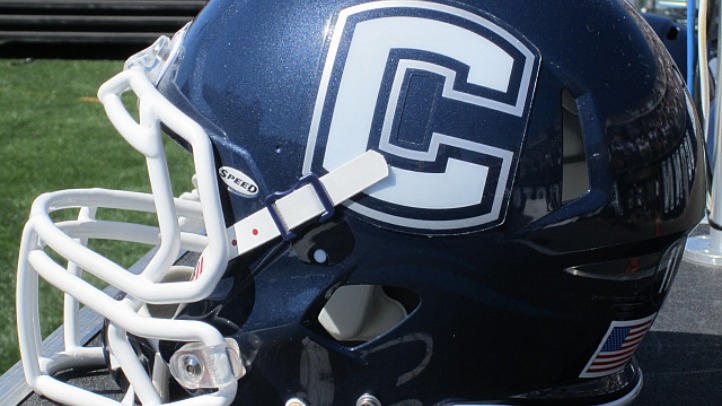 Friday may be the first practice for the UConn football team, but they haven't yet named a starting quarterback, and depending on how things go in training camp, the decision might not come for some time.

But new head coach Paul Pasqualoni has a plan. For the time being, he'll let offensive coordinator and longtime friend George DeLeone figure out how best to emphasize the strengths of the Huskies' offense. Taking the longer view, Pasqualoni will attempt to find his big-time quarterback the old fashion way: by recruiting him.

Yes, it's easy enough to say "Let's go recruit one of the best high school passers in the region and see what happens!" It's something else entirely for UConn to have a chance to land that kid.

Which brings us to Casey Cochran of Masuk High in Monroe. The Huskies have extended Cochran a scholarship. According to theHartford Courant's Desmond Conner, Casey's high school coach, John Murphy, says the family will be making a final decision on where Cochran will play "sooner rather than later." Which hopefully means in the coming weeks before Cochran, the Gatorade State Player of the Year, begins his senior year. Conner adds that Cochran's list is basically down to four schools: UConn, Boston College, Princeton and Yale.

"Yeah we were waiting for (the UConn offer)" Murphy said. "I don't want to say it Casey's No.1 choice but UConn was high on his list; the possibility to stay home and play in front of family and friends... I know he was excited about that once it became a reality [with the scholarship offer] all that kind of settled in with him that it could be a perfect location."

If the Huskies land Cochran it would be the biggest name in a 2012 recruiting class that now includes 15 players. It would also mean that, going forward, the QB situation potentially could be settled for the next few years.