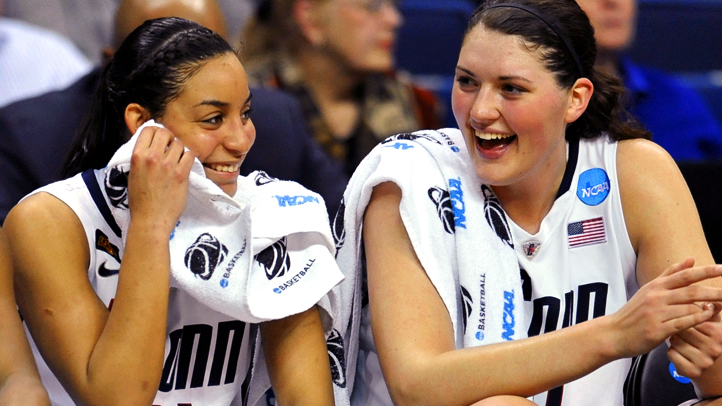 With just seven games remaining on the regular-season schedule, the third-ranked Huskies look like one of the best teams in the country priming for a national title run. Basically: it's just another year in Storrs with Geno Auriemma's group. On Tuesday, UConn made quick work of Marquette, 94-37, with Kaleena Mosqueda-Lewis and Bria Hartley leading the way with 22 and 20 points, respectively.

For Hartley, who missed most of the preseason and the first two games to start the season with an ankle injury, Tuesday's effort served as a morale boost after struggling earlier in the year.

"I just want to be someone that my teammates can rely on and I haven't been that lately," Hartley said after the game. "I just came into the gym and told my teammates to help me out and encourage me a little bit because that always helps. I just tried to get up as many shots as possible."

Auriemma added: "I was happy to see (Hartley) play the way she did today. … I think that fixes a lot … it doesn't fix it right away, it doesn't cure it completely, but it starts to make your body language better for one day and then you know we are on the right track. Hopefully Friday and Saturday at practice she will continue what she was doing today."

Hartley admits that the solid performance will only help her and her teammates down the stretch.

"It picks you up a lot," she said. "But I need to build on it. I can't just have one game like this; I need to work to be more consistent so my teammates can count on me every night."

The Huskies are now 21-1 (8-1 in the Big East) and they're next game is Sunday against DePaul.