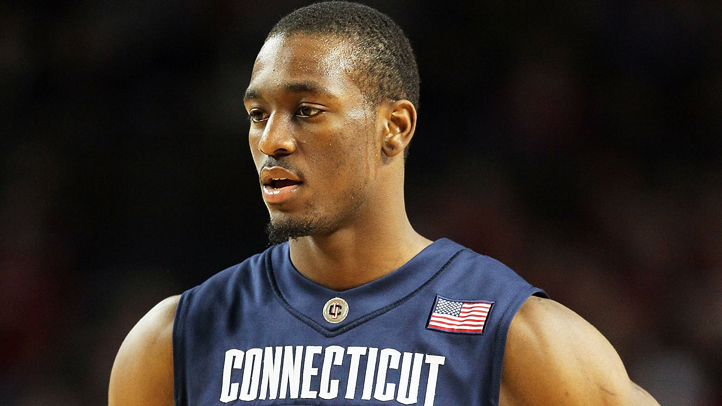 It's officially the postseason and everybody, as they say, has a clean slate. Technically, yes, every team is 0-0, but hitting the reset button on wins and losses doesn't have any affect on the minutes logged, injuries suffered or experiences gained.

While every team has played at least 30 games to get to this point, the Huskies have done it with junior Kemba Walker on the court for a mind-boggling 1,122 minutes out of a possible 1,200. (That works out to 93.5 percent of the minutes UConn played in the regular season.) And the last seven contests Walker is averaging 40 minutes a game. This is why UConn could have used a first-round Big East Tournament bye. It didn't happen and they will face DePaul, the conference's worst team, on Tuesday at noon in Madison Square Garden.

These teams met once during the season -- an 82-62 Huskies win. Walker went for 31 points, which sounds about right. More interesting: Jeremy Lamb scored 13 points and grabbed six rebounds after playing fewer than 10 minutes in the previous two games.

"Sometimes it's tough to know when to take the shot and when not to," Lamb said. "(Kemba) can score anytime he wants. But I think we're doing a good job of getting everyone involved."

It's a noteworthy comment. In the two months since that game was played, Lamb has matured a lot, to the point that he's one of the Huskies' legit scoring threats after Walker. At points during the season, freshmen Shabazz Napier and Roscoe Smith probably had similar doubts and both have come into their own the last month or so.

Although the season didn't end on a high note, having to play DePaul in the first round could turn out to be a good thing. It would give UConn one last dress rehearsal before things get truly hectic -- a chance to work on the little things (perimeter shooting, rebounding, for example) that Calhoun constantly harps on.

This isn't to say that the Huskies should take DePaul lightly, just that if history is any guide, the game shouldn't be close. The Blue Demons had just one conference win in 18 tries and even with youth and inexperience up and down UConn's roster, they are the much better team.

And if all goes well, this matchup could serve as a mini-bye. If UConn takes an early lead, Calhoun can rest Walker, which serves two purposes. First, it will give the Husky's best player some much-needed time off. Second, it will give a group of mostly freshmen and sophomores an opportunity to play together -- and give us a possible glimpse of what this 2011-2012 team might look like.

For now, though, the focus is on DePaul.

"We know we can get better," Walker said after the loss to Notre Dame Saturday. "We've got a big tournament ahead of us. We have no choice but to regroup and leave this game in the past. We beat some really good teams. We all know what we're capable of doing. We just have to keep fighting. That's all we can do."
Fighting officially commences Tuesday at noon.