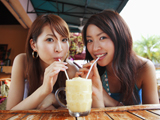 The first time UConn's football program cracked the top 25 came in 2007. And following the 2010 season, the team appeared in the Fiesta Bowl. But times have been tough in recent years, as evidenced by the 13-24 record since Paul Pasqualoni was hired in 2011.

And now, after a thorough defeat at the hands of BYU in the 2014 season opener, the Huskies sit at 0-1 in what will almost certainly be a rebuilding year. And that reality helps explain this one: The top-25 may be a distant memory but UConn found itself on CBSSports.com's bottom-25 Tuesday.

Yes, it's an unofficial ranking but it doesn't make the point any less glaring: The program is going in the wrong direction.

CBSSports.com's Tom Fornelli ranks UConn No. 4 (from the bottom) ahead of only Florida International, Bowling Green and Troy. Fornelli writes: "The Huskies only lost by 25 points to BYU, but if you actually watched the game it felt like a lot more. And if not for a couple BYU turnovers and 15 BYU penalties, it probably would have been."

The Huskies can look to improve their rankings with a win over Stony Brook Saturday. Because God help us if they lose.