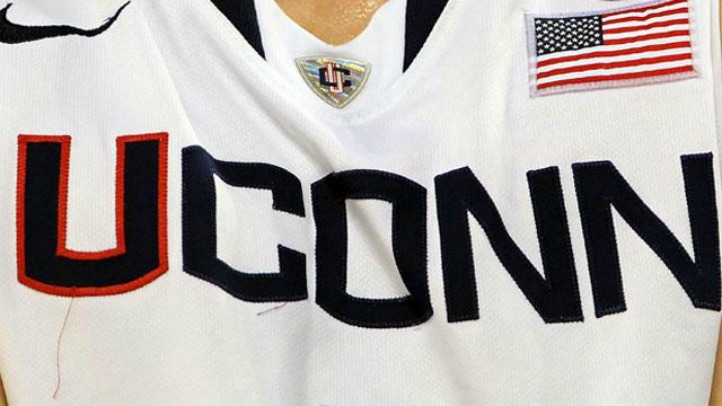 Last week, we noted that two UConn women's recruits had earned State Player of the Year honors -- incoming freshman Saniya Chong in New York and Courtney Ekmark, a rising high school senior, did the same in Arizona.
But such distinctions extend beyond Geno Auriemma's program; in fact, Kevin Ollie has one such player headed to Storrs this summer. Kentan Facey has been named New York Gatorade Player of the Year, the second Huskies player to win the honor. A year ago, Omar Calhoun held the distinction.
The 6-9 Facey committed to UConn in August. In January, he talked about his basketball journey, which began when he really took up the game at the ripe old age of 16.
"It was my dream from the time I started playing in Jamaica," he told Amore, "and now that dream has come to fruition."
Three years later, Facey's the state player of the year.
"Kentan Facey has just got a relentless motor," Ollie said in January. "He loves the game and it shows every time you see him out on the court. The energy he exudes, playing with passion, running and diving and talking -- everything you want in a big. He has an upside on the offensive end. If he comes in and works on his body and gets bigger, he can make some money playing basketball after he's done playing here. I love the kid, love talking to him and everything about him."