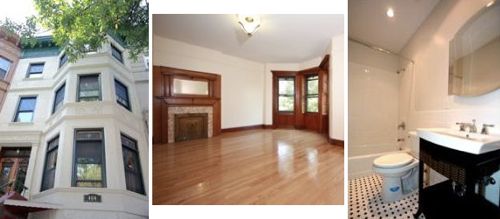 UConn wanted to show Houston it was a better team than the one that lost to the Cougars in Texas on New Year's Eve.
Shabazz Napier scored 19 points and Ryan Boatright added 15 as UConn routed the Cougars 80-43 in the rematch Thursday night.
"They ruined my New Year, now we just ruined their Chinese New Year," said UConn coach Kevin Ollie.
Philip Nolan and Niels Giffey each added 10 points for the Huskies (17-4, 5-3 American Athletic Conference), who won for the sixth time in seven games.
Danrad Knowles had 10 points and eight rebounds to lead Houston (11-10, 3-5), which has lost five of its last six.
Connecticut was ranked 17th in the nation when it lost at Houston 75-71 on New Year's Eve in the conference opener for both teams. The Huskies fell behind by 21 points in the first half of that game.
UConn flipped the script in this one.
UConn jumped out to an early 18-3 lead and never looked back. Houston didn't get a point until a jumper by L.J. Rose, 3 minutes into the game.
A three-point play by little-used freshman Kentan Facey put the Huskies up by 21 points, 31-9. A 3-pointer by Ryan Boatright just before the halftime buzzer gave the Huskies a 51-22 lead at the break.
"From there, they could never get their rhythm back," Boatright said. "We knew we couldn't come out like we did in Houston."
Boatright opened the second half with another 3 to give UConn a 32-point lead and Houston never really challenged the Huskies in the second half.
UConn led by 40 when reserve Leon Tolksdorf hit a 3-pointer with 4 minutes left.
"We knew they would be ready, but you've got to have a greater energy level than we displayed," said Houston coach James Dickey.
Nolan, who came into the game averaging 3.5 points, had all 10 of his points in the first half, when the Huskies hit 54 percent of their shots.
They shot 43 percent for the game, while holding the Cougars to 27 percent. UConn also outrebounded Houston 55-40 despite being without their top rebounder, DeAndre Daniels.
Daniels who sprained his right ankle in the first half of the Huskies win Saturday at Rutgers. He came back to play in the second half of that game, but was in a walking boot all this week, and did not practice. He had played 52 straight games before Thursday night, and had started the last 50.
TaShawn Thomas, who scored 23 points in the teams' first meeting, had just four in this one.
The Cougars have lost their last three road games, to UConn, Memphis and Louisville, by an average of 33 points.
"We're not being tough enough on the road," said Dickey. "We're not playing as well as we need to play at a high enough energy level to play."
Daniel House was playing in just his fourth game back since undergoing knee surgery on Dec. 2 and had five points in his first start since the injury. J.J. Richardson, saw his first action since mid-December and had six points.
LeRon Barnes, who sat most of the first half in foul trouble, left the game less than 3 minutes into the second half after coming down hard on his head underneath the UConn basket while trying to block a shot.
UConn had won five of its last six games since the trip to Texas, which also included a loss at SMU.
Napier passed the 1,600-point plateau and passed Jeff Adrien into 14th place on the school's all-time scoring list. He is the only player in school history with 1,500 points and 500 assists.
"It wasn't a revenge game at all," said UConn guard Shabazz Napier. "We got better. We owed them kind of a butt whipping. We played bad the first game and we knew we was better than what we played."
Copyright AP - Associated Press