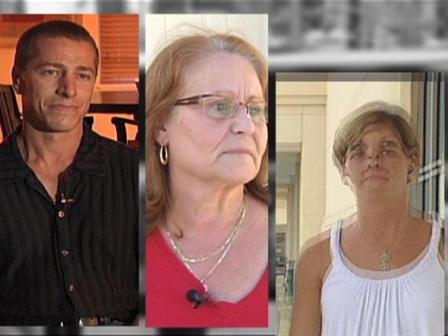 Ryan Boatright scored 23 points and dished out eight assists as UConn won its third straight game, upsetting Tulsa 70-45 on Thursday.
Rodney Purvis added 17 points for the Huskies (14-9, 7-4 American) and Daniel Hamilton had 11 points and 11 rebounds.
Marquel Curtis had 15 points to lead the Golden Hurricane (17-7, 10-2), who have now lost two in a row after a 12-game winning streak.
James Woodard, who scored 21 points in an eight-point win over the Huskies a month ago in Oklahoma, was held scoreless, missing all seven of his shots.
UConn scored the game's first 10 points and never trailed. They were up by nine at halftime, went on a 7-0 run to open the second half and won by 25.
The Golden Hurricane came into the day with a half-game lead in the conference over SMU, which played later Thursday night.
The Huskies shot 51 percent from the floor and outrebounded Tulsa 39-30.
Hamilton opened the game with a pair of 3-pointers from the left of the key and the Huskies led 15-4 before going into a five-minute scoring drought.
But Tulsa shot just 28 percent in the half, made just 1 of 10 first-half shots from 3-point range and never threatened to take the lead.
UConn shot just 38 percent from the floor, but went into halftime up 26-17. It was just the eighth time this season the Huskies have led after the first 20 minutes.
They came out strong in the second half as well. A 13-foot jump shot by Amida Brimah from the right of the lane gave UConn its first 20-plus point lead at 41-20. The 7-foot sophomore finished with nine points and blocked seven shots, giving him 165 in just 63 career games.
UConn, which turned the ball over 15 times in the first meeting, had just seven turnovers in this one.
Tulsa came into the game with an RPI ranking of 44. UConn was ranked No. 97 and the defending champions need to continue winning just to get back on the NCAA Tournament bubble.