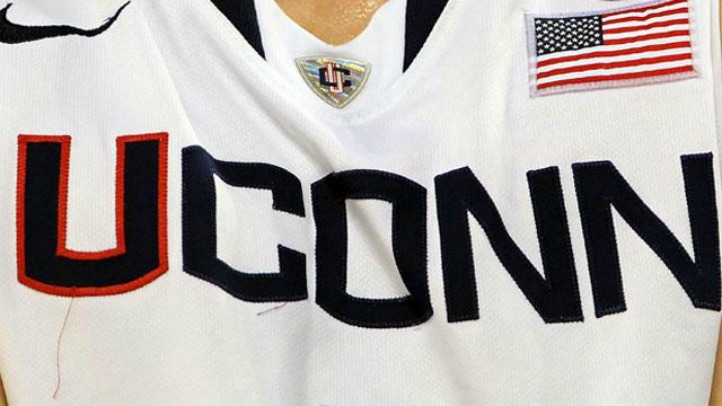 Much like the game itself, when it comes to recruiting, coaches can't get too high or low. There are ebbs and flows to the process -- sometimes you're up by a lot, other times you're so far behind you don't think you'll catch up. But for the Huskies, one of the nation's preeminent programs that just so happens to be going through a rough patch, it's business as usual even with Jim Calhoun now retired.

Last week, we mentioned that recruit Xavier Rathan-Mayes would have his official visit later this month and make his decision in October. The Huskies are among his finalists.

Then there's Kuran Iverson, the local product we wrote about this summer. He announced this week that he's headed to Memphis in 2013-14 after spending a year at Fishburne Military School in Virginia to improve his grades.

And that brings us to Jabari Parker, this year's Andre Drummond -- the nation's best high school basketball player. UConn is in the mix to land him. In July, Parker released his 10 finalists: BYU, DePaul, Duke, Florida, Georgetown, Kansas, Kentucky, Michigan State, North Carolina and Stanford. And now the Huskies have been added to the list and coach Kevin Ollie will visit him this week. So why the late addition?

"It was Jabari's decision," Sonny Parker told ESPN Chicago recently. "He's picking all the schools for the home visits. He's talked to Coach Calhoun previously before. That's one of the schools that showed some interest to him. He's had conversations with them previously. Of course, coach Kevin Ollie came in, and (Jabari) wanted them for a home visit."

Parker is a Mormon considering a mission, which is why BYU is among the finalists. But even if the Huskies are long shots, we likely won't know until Parker officially announces his decision.

"He may have already cut it down in his head," his high school coach Robert Smith told the Chicago Tribune last week. "But if he did, nobody knows because he doesn't say anything to anybody."