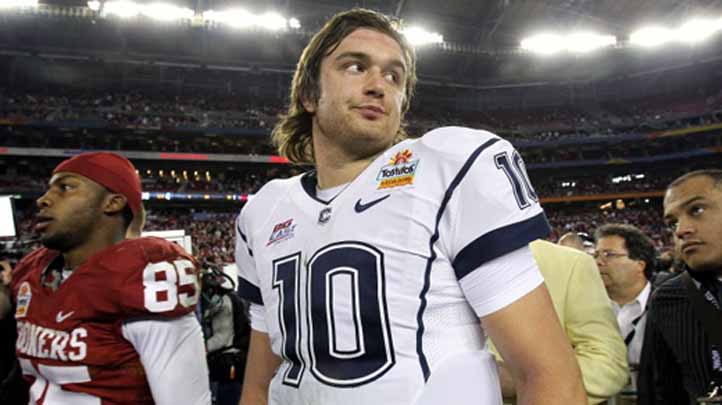 UConn's athletic department took a $1.8 million hit for taking part in the 2011 Fiesta Bowl.
UConn's student newspaper, the Daily Campus, obtained documents breaking how much UConn made in ticket sales and where the money was spent.
The school received $2.5 million from the Big East, but spent almost $4.3 million, the Daily Campus reports.
One major problem was ticket sales. The cost of tickets plus the expense of traveling from the East Coast, across the country to Arizona was something many students and alumni said they could not afford.
The school had 17,500 tickets but sold only 2,771, according to documents the student newspaper reports, despite previous reports that ticket sales exceeded 4,000. The unsold tickets cost UConn $2.9 million.
In a survey, obtained by the school paper, UConn acknowledged that ticket sales would be tough.
"We recognize the total ticket commitment associated with this BCS bowl game, but selling 17,500 tickets is a challenge for a school from the east whose fans incur significant travel expenses," the comment from the athletic department reads in the NCAA survey.
The Daily Campus reports that the athletic department did not return the newspaper's phone calls.
The Daily Campus has posted the breakdown of other expenses, including travel for the team, staff, cheerleaders, band and administrators.