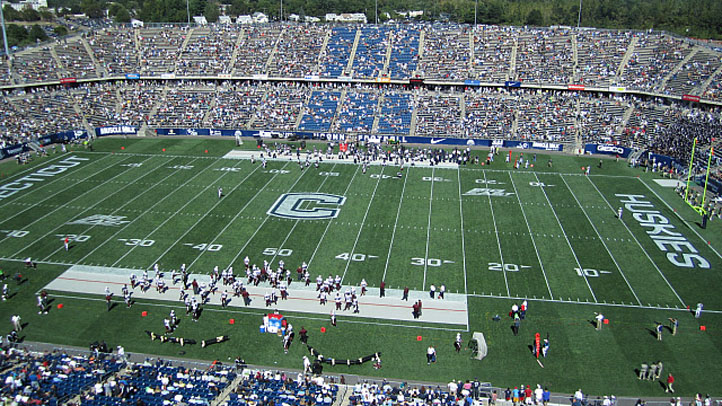 The reality is that every game on the 2013 schedule is important for the Huskies. Any chance of bolting the conference-with-no-name they currently occupy hinges, in part, on a passable football program, and that burden falls to Paul Pasqualoni, who has only been able to manage back-to-back 5-7 campaigns in his first two seasons.

But in terms of the One Big Game that, without a doubt, comes on Sept. 21 when Michigan comes to Rentschler Field. And, it turns out, the 40,000 seats won't be enough; the university will add temporary seating because it agreed to provide Michigan with 5,000 tickets, some 2,000 more than it typically gives a visiting team.

"We obviously can't sell season tickets without the Michigan game in them," UConn spokesman Mike Enright said via the Associated Press. "So it would pretty much make of the difference, and allow us to sell the same number of season tickets."

Michigan previously asked officials to move the game to a larger venue to accommodate many alums now living in the northeast. The AP reports that the lease agreement between UConn and the state of Connecticut explicitly requires that all Huskies home games be played at the Rent, at least through June 30, 2023.

The Wolverines could've bought their way out of the game for $2 million, but athletic director Dave Brandon made clear last August that the school didn't want to do that.

"We agreed to play them, we negotiated the contract, my predecessor did that and I'm not going to come in and screw up (UConn's) schedule and then run around trying to find another game," Brandon told AnnArbor.com at the time.