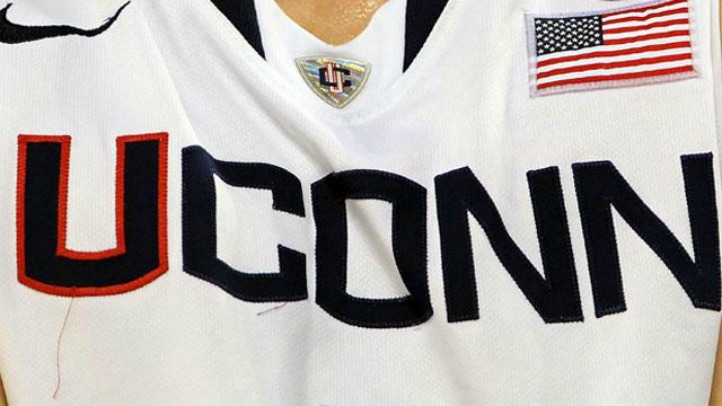 Last year, after Pitt and Syracuse announced that they were leaving for the Atlantic Coast Conference, Boston College admitted that it didn't want UConn to join the ACC (hey, points for honesty).

Now, BC may not have a choice. Maryland is headed for the Big Ten and the word on the street is that UConn and Louisville could be the frontrunners to replace them.

Invariably, coach Paul Pasqulaloni was asked about the prospects while talking about UConn's game with Louisville this Saturday.

" I think in this day and age, and it's been this way forever, the only thing in life for sure is change," Pasqualoni said (via SNY.com). "We all go through that. It's part of life and athletics is one segment of it. We are no different than other areas of our society where there is change.

"For me, personally, I have such tunnel vision and am so narrow minded at this point of season, — I am not proud of that — it's hard for me to think about focus on anything else but what we got to get done to get ready to play and give the kids a chance," he continued. "All of these things would be decided at a much higher level than the head coach. I know the people we have in charge here will do what is best for University of Connecticut. I have tremendous confidence in that."

The Associated Press reports that UConn isn't a shoo-in to be the next school to jump ship from the Big East to the ACC. Louisville and South Florida have also been mentioned and there's no indication that the ACC will move quickly to replace Maryland.

So what does Pasqualoni want to happen?

I want what's best for University of Connecticut and the State of Connecticut," he said. "I want the same thing that everybody else in Connecticut wants. Once again, people here and in the State of Connecticut can rest assured that the people in charge are going to do what's best. That's all I can say."

As usual, coach Geno Auriemma was more to the point.

"With all this movement, it's kind of up in the air right now, with the conferences and stuff," he said. "Hopefully I can come back here as an alumni and enjoy some football games — Big 10, ACC, the Big East in San Diego, who knows."