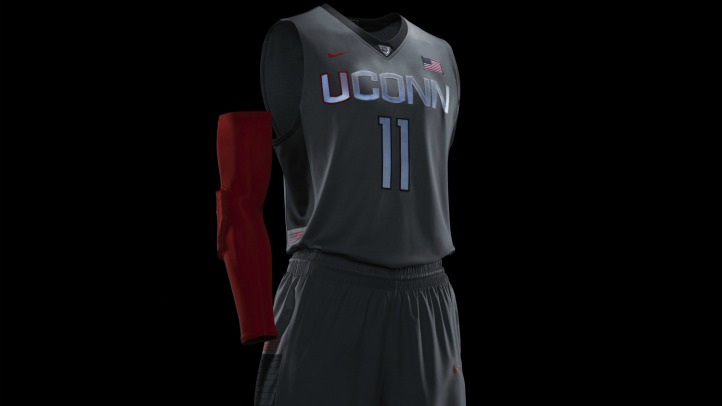 Thanks to Nike, the UConn men's and women's basketball team will be sporting new looks in the coming weeks. Jim Calhoun's players will don them when Notre Dame comes to the XL Center on January 29, and Geno Auriemma's troops wear them (also against the Fighting Irish) on February 27. The Huskies are one of seven men's teams to be selected, but they're the only school to have both the men's and women's teams set to wear the "high-performance, low-environmental impact gear."

More details from the Nike press release:

"As the latest and most innovative fit system, the Nike Hyper Elite Platinum uniform is designed at the intersection of sustainability and performance. The uniforms are specially designed for nine NCAA Championship teams that won their national titles wearing Nike footwear and apparel."

"Other teams scheduled to wear the uniforms include The University of Arizona, Baylor University (women's), University of Florida, University of Kentucky, Syracuse University, Duke University and University of North Carolina at Chapel Hill.

"In 2011, Nike affirmed its commitment to increasing its use of more sustainable materials by doubling its use of recycled polyester, using approximately 440 million PET plastic bottles, enough to cover over 12,000 basketball courts, and 2012 will build off of those successes."

You can see what the sleek, environmentally friendly uniforms look like here.