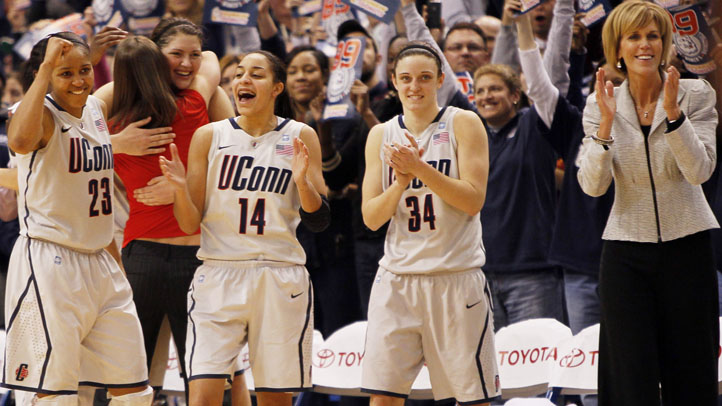 Connecticut women's basketball fans are in for a treat this week.
UConn, the overall No.1 seed in the Women's NCAA Tournament, will face the University of Hartford in a first-round Connecticut showdown.
The Hawks got into the tournament by beating number 2 ranked UMBC, and then eventually upsetting Boston University on their home court to win out the American East Conference Tournament.
It will be the first time former UConn star Jen Rizzotti and her Hawks's team will match-up against her old coach Geno Auriemma and the Huskies since 2008.
This is the second straight year the University of Hartford has made the NCAA tournament. Last year, the Hawks lost to LSU in the first round. Rizzotti was ejected from that game.
UConn is on a mission to win the team's third consecutive national championship.
The Huskies vs. Hawks game tips off at noon on Sunday at Gampel Pavilion in Storrs.