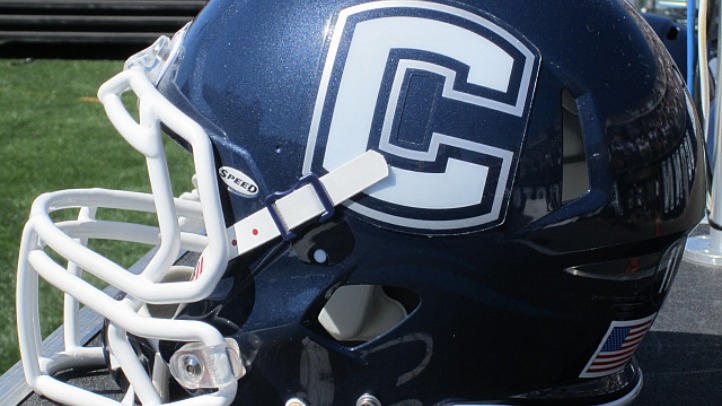 It's a busy time of year for the Huskies football program. The first game is just weeks off, roster battles are being waged, and coach Paul Pasqualoni is still figuring out who can do what and where. That question isn't more evident than when the conversation turns to 21-year-old freshman Andreas Knappe.
The Danish defensive lineman is 6-9, 290 pounds -- passing the "look test" according to Pasqualoni -- but has only been playing football a few years. Which means that he's raw even by European standards. Still, he attended several football camps in the States and impressed enough people to draw legitimate interest from several D-I schools before settling on UConn. But football became an option only after Knappe outgrew the handball team. Seriously.

"Basically, I was getting a little too physical for the game, not playing dirty or anything like that," he said according to TheDay.com. "The people at my age, they were not that big, so it looked more violent than it was."

Although Knappe has just three practices under his belt at UConn Pasqualoni reiterated Friday that there aren't any plans to redshirt him. "We'll wait and see what kind of progress he makes," the coach said. "Because he's 21 years old, and a physically mature kid, if he's not ready to play in the first game, my plan is to keep the development part of this going to see if maybe in another week he'll be ready."

We first wrote about Knappe two weeks ago and included this clip of one of his workouts:



According to TheDay.com, Knappe is interested to see how he stacks up against the speed of the American game. For now, he's just happy for the opportunity. "You've got to understand, where I come from you have to pay for everything," he said. "Turf is non-existent; the grass fields are really bumpy. It's a whole other world here."