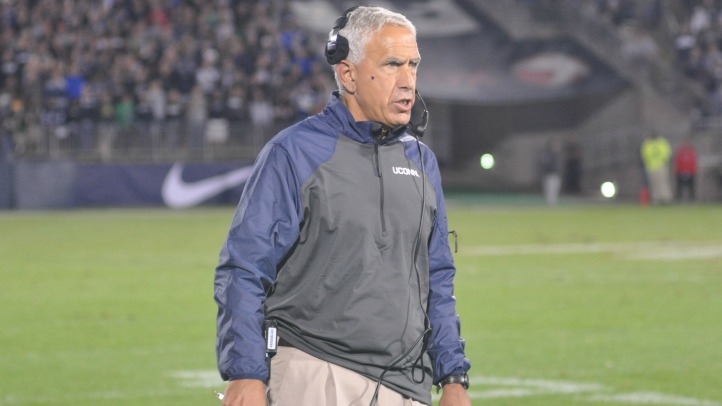 UConn athletic director Warde Manuel played football at Michigan under legendary coach Bo Schembechler. So he knows something about what it takes to field a competitive team. It's also why Manuel has to be less than pleased with the direction of the Huskies' program, which is 10-16 under Paul Pasqualoni, including an 0-2 start in 2013.

"I am frustrated," Manuel told the Hartford Courant's Jeff Jacobs. "The team is frustrated. I know the fans are frustrated. Paul and the staff are frustrated we haven't had the success they envisioned as we approached the season. But they haven't gone into a hole and buried their heads. They're working hard at being better and preparing themselves to play Michigan Saturday night. The effort level, the passion and intensity is there."

That's the sliver of good news -- nobody's giving up. But there's still the question of whether Pasqualoni is the long-term answer for a program that went to the Fiesta Bowl following the 2010 season.

"As it relates to Paul, I will continue to evaluate the coaches and the program as I've always done," Manuel said. "The analysis and evaluation is going to wait until the end of the year. … Should circumstances change and I need to do something different I reserve the right to that. But my focus is on supporting the coaches and student-athletes to be successful."

Our takeaway: Pasqualoni has Manuel's support for now, and it doesn't sound like he'll be fired during the season. But if things don't change, all bets are off come December.