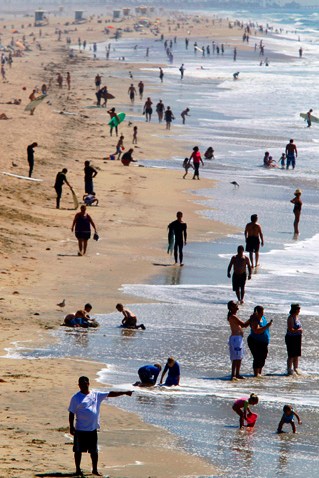 UConn interim coach TJ Weist couldn't have made it clearer: the Huskies lack playmakers. It's not a slight at his current players, but the cold, hard reality of an 0-7 team that is staring 0-8 in the face when it plays Louisville next week.

"You see the other teams having guys that are explosive and you can see what kind of difference it makes," Weist said Sunday during his postgame conference call with reporters (via the Hartford Courant). "A lot of times plays come, big plays come, from No.1, right from guys running by other guys. They run the post and they throw the touchdown for the post. That's just one guy running by another guy. That's explosiveness.

"And other times, it's guys catching the ball or making guys miss," he continued. "We had hitches out there that we caught and got tackled right away. So, we're lacking in big-play ability, whether it's throwing with a young quarterback or just catching and making guys miss. We just don't have that explosiveness that we were hoping we would have."

Two of the Huskies' best offensive players, wideouts Geremy Davis and Shakim Phillips, are reliable but not explosive. And without an explosive element -- not to mention a true freshman under center -- scoring points has been difficult.

"We've got two big guys on the outside that are big guys that aren't that explosive but they're big, physical guys," Weist said of Davis and Phillips. "We've got Deshon Foxx on the inside. He's played better at times, hasn't really taken off like we'd like, struggled at times …. we're missing that explosiveness on offense. ... "On defense we're missing the ability to recover. If you've got explosiveness on defense you can run down plays, you can recover on passes. Some of those big plays don't become big plays because you're explosive and you can stop them."

So what's the solution?

"A lot of it is just recruiting," Weist said. "I'm not going to sit here and say that we don't have some of that in our program but I think we've got two corner[backs] that are hurt that have the possibility of doing that."

It's not what you want to hear if you're a UConn supporter -- or a player on the current roster, for that matter. But Weist isn't wrong. There's a reason Paul Pasqualoni was fired four weeks into the season, and there's a reason this team has yet to win a game. Put another way: In college, great players overcomes bad coaching almost every time. But as we've seen the last two-plus seasons, good players and average coaching are a bad mix. And there are no indications these two problems will magically fix themselves in the coming days.