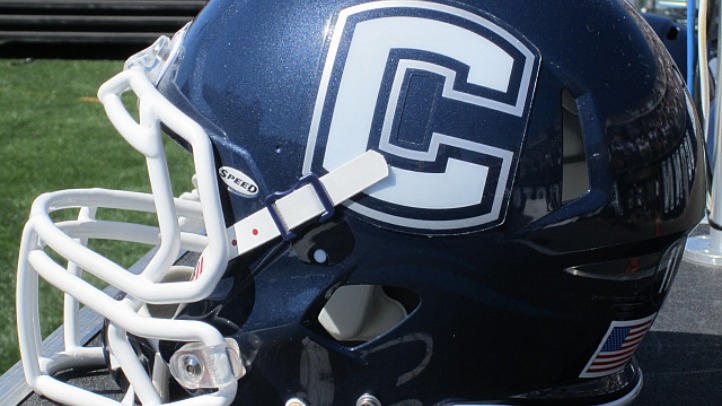 Several weeks ago, we wrote about defensive lineman Kendall Reyes as not only one of the Huskies best players but as one of the NFL's top prospects for the 2012 draft. But he's not the only reason UConn has been able to get after the quarterback this season. (Yes, the pass defense has struggled at times, but pressuring the QB hasn't been an issue.)

In fact, anyone who has watched the Huskies knows that Reyes has probably been a beneficiary of one of his linemates: Travardo Williams who, at 6-1 and 231 pounds, is built more like a safety than a pass-rushing defensive end. But his freakish combination of speed off the edge (he runs a 4.4) coupled with skills and techniques he continues to hone make him not only one of the team's most dangerous players, but one of the most proficient pass rushers in the nation.

"The better your technique, the faster you're able to play," Williams told ESPN.com Big East blogger Andrea Adelson earlier this week. "Technique has a lot to do with how I'm playing right now. I am able to do a lot of things out of reaction, and I have been able to train my body to do certain things. As I pass rush, I'm able to remember these movements and I'm able to perform it."

What Williams is doing has him leading the Big East in sacks (12.5) and he's No. 2 in the country in sacks per game (1.14).
"At the start of the season, it wasn't a big goal for me to be the No. 1 leading sacker in the Big East," he told Adelson. "It was just an opportunity for me to play my very best and make as many sacks as I could. It was getting as much as possible -- even if it was 20. I feel good about it, but I feel I have another chance to get more sacks."

And it's working. Head coach Paul Pasqualoni has called Williams a "work in progress," but the former NFL assistant also knows talent when he sees it.

"Trevardo's get-off has always been good," Pasqualoni said last month, according to the New Haven Register's Chip Malafronte. "He's doing a very good job of staying on the edge, using his hands to knock the tackle's hands down. And he's doing a good job of not standing behind the quarterback in the pass rush. That's the worst place to be when the quarterback is in the pocket. Trevardo, when he gets to that point where it looks like he's going to get too deep, he stops and comes back and goes to the quarterback. Little things."

So, yes, Reyes is the Huskies best draft prospect this season. A year from now, however, we could be having similar conversations about Williams.