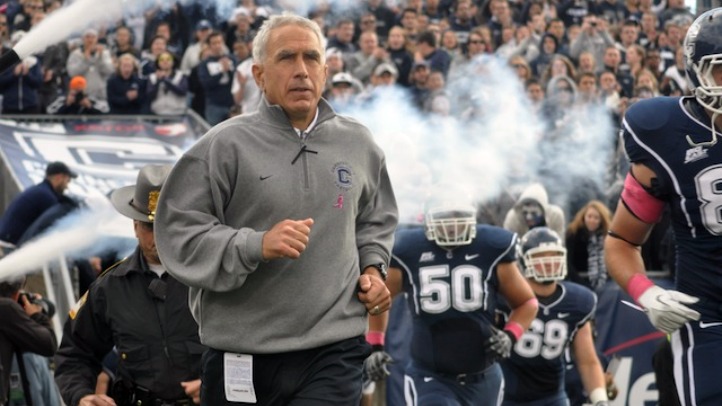 We're sort of surprised this didn't come up sooner but Huskies return specialist and part-time receiver Nick Williams would love to get more involved in the offense. Given that he's a legitimate big-play threat (something UConn has in running back Lyle McCombs but lacks at wideout), it seems like a perfect fit.

"I would definitely like to be more involved (in the offense) as any player would," Williams told the Hartford Courant's Desmond Conner. "Any time you can get the ball and a chance to help the offense maybe put some points up, get some better field position, anything to help the team, I would love to do that."

And it's not like Williams has squandered the chances he's gotten on offense. Just the opposite, in fact. In a very limited role, he has even receptions for 174 yards and two touchdowns. That works out to 24.9 yards per reception, which is 9.7 yards more per catch than the nearest player (that player, by the way, is tight end Ryan Griffin; Kashif Moore is the nearest wideout at 14.8).

So what's the hold up?

"He's in our minds. He's in our thoughts for the same reason everyone else sees it," offensive coordinator George DeLeone said, via Conner.

Which tells us nothing, really. As Conner writes, "With three winnable games to go, the Huskies need to look at options on offense and Williams is ready, willing and able. So far, he's only in the game on offense as a third-down guy."

Of course, you could make the argument that part of the problem is Johnny McEntee, the first-year starting quarterback who has struggled with, well, just about everything a quarterback can struggle with. The other side of the "Bench McEntee" argument? He'd fare much better if he had more weapons around him. That's where Williams comes in.

Now someone needs to convince the coaching staff to put him on the field.