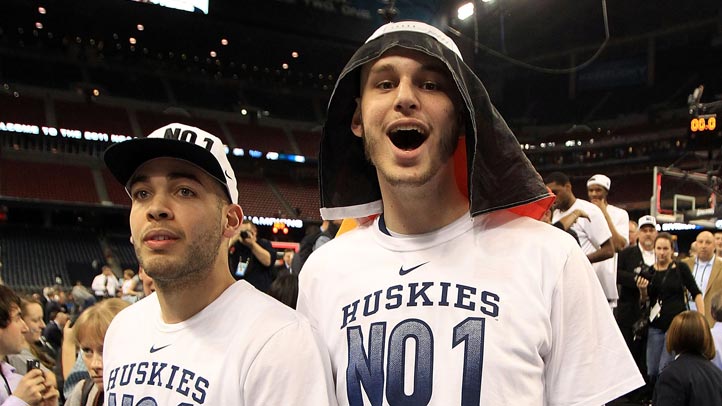 Just in case you weren't convinced that the 2012-13 season will look nothing like what we've seen in recent years, here's more proof: four walk-ons have made the men's team. And a walk-on last year, guard Brendan Allen has graduated from walk-on to scholarship player.

The four new faces:

Terrence Ditimi (6-3 sophomore)
Tor Watts 6-1 junior)
Dave Vandal (6-2 senior)
Trey James (5-9 senior)

"We gave him a scholarship, so we think he's doing something," Ollie said of Allen. "We need him to continue doing it academically and bring it on the court. Brendan is a guy, if I play him one minute or I play him 20 minutes, he's going to be ready. We want guys like that who don't rock the boat."

Put another way: this team will have enough challenges without Ollie also having to play babysitter. And one of those challenges will be the frontcourt. Andre Drummond and Alex Oriakhi are gone but the plan was for Enosch Wolf to finally get his opportunity. On Friday he suffered a concussion, this third in a year, and his status is up in the air.

The Connecticut Post's Kevin Duffy writes that the team's only true center is expected to be ready for the Nov. 9 opener in Germany (incidentally, Wolf is German) but the team won't rush him back on the floor.

"We don't want him to get another concussion and then it might be career threatening," Ollie said. "I know he wants to get back and make that Germany trip."

Freshman big man Phil Nolan missed Wednesday's practice with the flu which forced UConn to go with a frontcourt of Tyler Olander, DeAndre Daniels and Leon Tolksdorf.

In related news, Ollie said he plans to use point guard Shabazz Napier as an off-guard occasionally, enabling him to come off screens and take advantage of his long-range shooting skills.