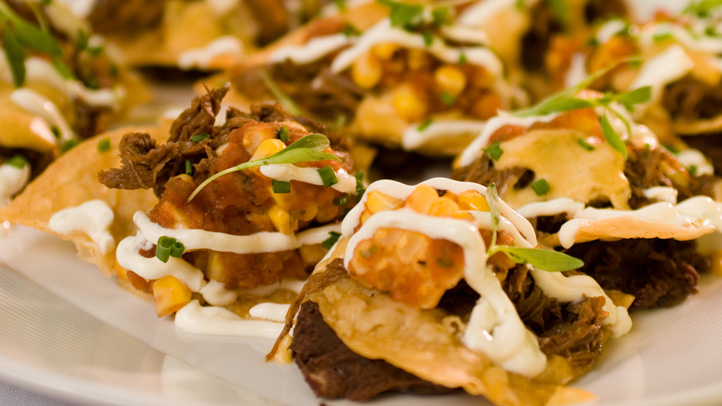 6-6 inch flour tortilla
¾ favorite jarred tomato salsa
1 ½ cup finely shredded cheddar cheese
¾ cup chopped cooked chicken
¼ cup thinly chopped scallions
Preheat oven to 375 degree. Place flour tortillas on two sheet pans. Top each one with 2 tablespoons of salsa. Then sprinkle about 4 tablespoons of cheese on each tortilla. Top each with 2 tablespoons of chopped chicken and some scallions. Bake in oven for 3-5 minutes or until cheese is melted and tortilla is crispy. Cut into wedges and serve with sour cream.