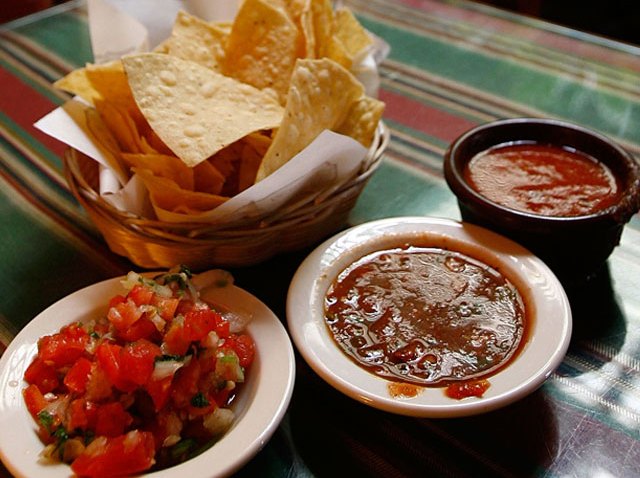 1 Pack Yellow or White Corn Tortillas- 10 pack, each cut into 8 equal wedges

Vegetable Oil as Needed for Frying
Fine Ground Salt for seasoning
Heat a wide, deep pot with about 2" depth of vegetable oil to 360 degrees. Add your tortilla chips or rounds in small batches to cook evenly. When a light golden color, remove and drain on paper towels.While still hot, season evenly with the salt. Serve with the fresh tomato-corn salsa, (recipe below), or top each chip with your favorite shredded cheese and bake in oven to melt.
For Salsa:
Makes About 1 Quart
2 Cups Fresh Diced Tomatoes
½ Cup Red Bell Peppers-small diced
½ Cup Corn Kernels-canned and drained
¼ Cup Red Onion-small dice
½ Cup Cilantro-finely chopped
2 Tbsp. Jalapeno Peppers-minced
2 Tbsp. Fresh Lime Juice
Salt and Pepper to Taste
Combine all ingredients in a bowl and gently toss. Season to taste with salt and pepper and mix shortly before serving otherwise the juice will run out of the tomatoes and make a watery salsa. Serve with tortillas.