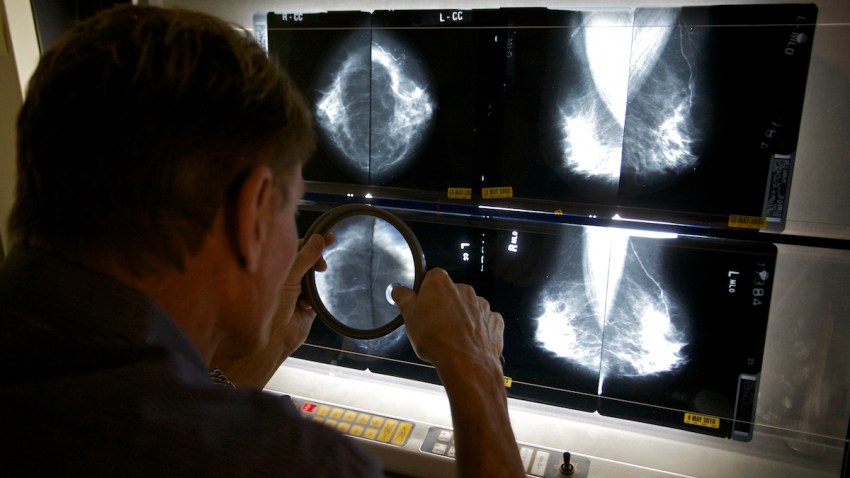 Connecticut is ranked number one for breast cancer, having more cases than any other state. However, it's a disease that can be beaten.
Melissa Maniscalco is just one example of the many Connecticut women and men to survive cancer.
In 2009, she received an unexpected diagnosis of stage-two breast cancer and was in need of a mastectomy at only 39 years old.
"It was brutal. It's like the world stops turning. You don't understand why there is still sun shining in the sky for a little while. It was very hard," Maniscalco said.
The news was especially hard to process because Maniscalco was not someone with a high risk of getting the disease.
"That's actually the first words I blurted out, was … but nobody in my family has breast cancer," Maniscalco said.
Dr. Diana James, director of breast imaging for Jefferson Radiology in Farmington, said that having a high risk doesn't necessarily matter. Anyone can get breast cancer.
"In Connecticut, we know that breast cancer is so common, it's the number one state in the country currently, in terms of incidents. So, to battle that fact, I think it's really important to do screening mammograms," James said.
Jefferson Radiology will be giving out information on mammograms and breast cancer at NBC Connecticut's Health and Wellness Festival in Hartford on Sunday at the XL Center. They urge everyone to stop by and get their questions answered.
"I am really hoping we can just educate more. Just on the importance of really every year you should be getting a mammogram," James said.
She recommends women start getting mammograms at 40 years old. With new technology, such as the 3D mammogram and the use of MRI, cancer can be caught in time.
"You could cure this disease pretty much 100 percent of the time if we catch it really early," James said.
Many people, like Maniscalco, do survive and she said people need to be their own advocate and face the mammogram with a motto.
"My motto is, it's better to be sore than to be dead, because one of those things you can undo," she said.
NBC Connecticut's Health and Wellness Festival will be held on Sunday, Oct. 23, from 10 a.m. to 5 p.m. at the XL Center in downtown Hartford.
There will be flu shots for the first 500 adults, provided free of charge by ProHealth Physicians, plus plenty of fun activities for the entire family.