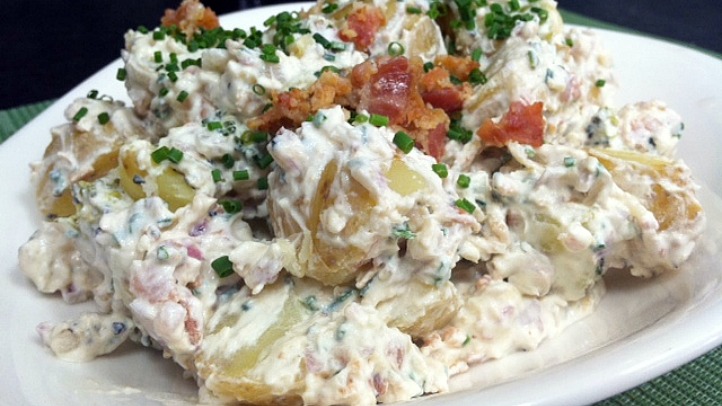 4 pounds Yukon Gold potatoes, peeled
1 (15.5-ounce) can black beans, rinsed and drained
1 cup thinly sliced red onion
1/4 cup coarsely chopped fresh parsley
Dressing
1 cup sour cream
1/2 cup fresh lime juice
1/2 teaspoon Worcestershire sauce
1 tablespoon kosher salt
1/4 cup packed light brown sugar
1/4 teaspoon freshly ground black pepper
Cook potatoes in boiling water until tender. Test for doneness by piercing a potato with a fork; the tines should pierce the potato easily. Drain potatoes and cool slightly. Cut into bite-sized chunks and put in a mixing bowl. Add black beans, red onion and parsley.
In a small mixing bowl, combine the ingredients for the dressing, and whisk until blended.
Pour dressing over potato mixture, and toss gently to blend the dressing with the vegetables. Chill, if making the salad in advance, or cool to room temperature before serving. Makes 8 to 10 servings.