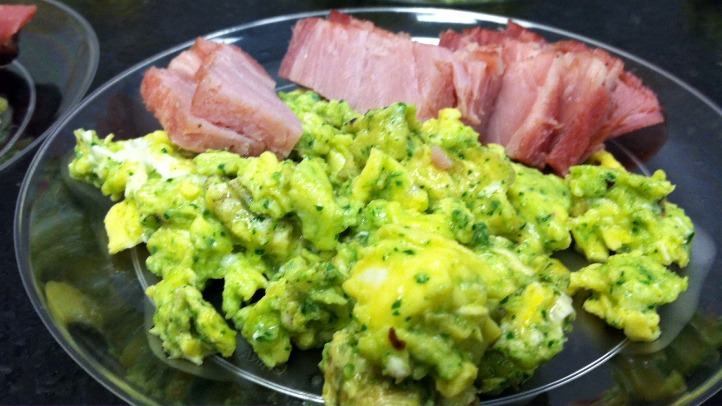 4 eggs
1 tablespoon butter
2 tablespoons assorted green herbs (chives, parsley, basil)
1/4 cup boiling water
1/4 cup goat cheese
salt and pepper to taste
2 slices of ham

Crack eggs in a mixing bowl and beat well. Place herbs and water in a blender and puree. Heat butter in a saute pan and add the eggs scramble and add the herb paste and goat cheese. Add salt and pepper to taste. Serve with slice ham.